Damaged Corkery chassis to be assessed in Christchurch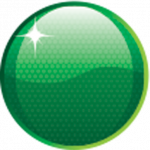 Colin Corkery's Falcon will head to a chassis repairer in Christchurch to assess the extent of damage after its huge accident at Manfeild today.
The Queensland-based New Zealander was involved in a clash with countryman Andre Heimgartner that speared Corkery's car into the tyre wall at the kink on the main straight.
The extensive damage to Corkery's Racing Projects Falcon ensured it was ruled out of today's third race.
CLICK HERE for Speedcafe.com's live coverage of the incident.
Team principal Nigel Barclay told Speedcafe.com that the #66 Falcon hit the tyre wall at 140kmh, and will be totally stripped for a full assessment as a precaution as there appeared to be no major damage to the roll cage.
Barclay says that he was pleased with the state of the car, given the huge impact.
"The only downside is that the chassis jigs are in Queensland, but there are some good guys in Christchurch who will be able to give us the numbers," Barclay said.
"I'm confident the car will be OK for Hampton Downs.
"It was a pretty big hit. We haven't looked at what sort of Gs it pulled, but there's no doubt it was more than zero!
"Having seen Paul Ceprnich's cars at Paul Morris's V8 Supercars team, I know that there are no shortcuts taken on the safety side of things. The damage was about what I expected, probably better, to be honest."
Corkery was enjoying one of his most competitive outings in his Falcon at Manfeild and was disappointed to have ended the meeting with damage.
"I'm fine. It's just my shoulders are a bit sore," Corkery told Speedcafe.com.
"The adrenaline is still pumping a bit so I'm a bit shaky. After seeing the footage, it's probably borderline as to whose fault it was. These things happen.
"The good thing is that the car had pace in that race. It felt like the car was finally working for us, so I'm happy with that."
The next round of the V8 SuperTourers will be held at Hampton Downs on June 1-3.