Chris Holder wins amid Leszno mayhem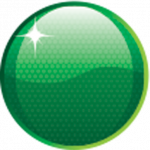 After a disastrous New Zealand Speedway Grand Prix, Australia's Chris Holder has struck back in the best way possible, sliding his way past home town heroes, Tomasz Gollob and Jarek Hampel at Alfred Smoczyk Stadium in Leszno to take victory in the FIM European Speedway Grand Prix.
Gollob and Hampel were engaged in their own battle for the lead in front of the parochial red and white clad crowd, but neither had accounted for the young Australian using all of his guile to edge his way past both of them to take the win. Swede, Andreas Jonsson was a gallant fourth.
By no means was it an easy feat for the Appin (Sydney) rider, at one stage midway through the final, he was five bike lengths behind his adversaries, but as so often happens at Leszno, track conditions opened up opportunities for him to take.
Holder was quick to dedicate his win to a man still considered with reverence among the Leszno fans and owners  – former World #2, Leigh Adams – who was celebrating his birthday on Saturday in Mildura.
"I pulled a Leigh Adams pass on them and I'm stoked. That one is for him."
Holder reflected on the final, where any one of the four riders that were in contention could have taken victory.
"It was mayhem. The four of us were just in and out of each other the whole time.
"It's difficult when it's like that. You're trying to chase the guy in front, but you've got a guy beside you going everywhere as well.  It's hard to decide whether you keep charging or consolidate your position.
"I pretty much did. I dropped it on AJ and thought, 'sweet, I've got the third.' When I did, I made an awesome corner on the second lap. I caught up to Jarek when Tomasz moved him really wide. That opened it up.
"When I chased Tomasz in the heat race, even then I had a lot of speed on him. It was just a matter of getting it perfect because Tomasz doesn't make mistakes. You've got to out-ride him a little bit."
Australia's other major hope in the SGP Series, presented by Monster Energy, Jason Crump scored a solid 12 points, but bowed out at the Semi-Final stage.
The win moves Holder to within 10 points of Championship leader, Hampel. Crump sits one place and one point ahead of Holder in fourth.
WORLD CHAMPIONSHIP STANDINGS (after 2 rounds):
| | | |
| --- | --- | --- |
| 1 | Jaroslaw Hampel | 33 |
| 2 | Greg Hancock | 31 |
| 3 | Tomasz Gollob | 31 |
| 4 | Jason Crump | 24 |
| 5 | Chris Holder | 23 |
| 6 | Nicki Pedersen | 23 |
| 7 | Andreas Jonsson | 17 |
| 8 | Antonio Lindback | 17 |
| 9 | Fredrik Lindgren | 16 |
| 10 | Emil Sayfutdinov | 15 |
WATCH THE EPIC FINAL HERE (Commentary in Polish):