Two cars withdraw from V8 SuperTourers at Manfeild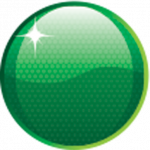 The V8 SuperTourers field at Manfeild has been reduced to 14 cars after the Supercheap Auto Racing team withdrew from this weekend's third round.
Having experienced engine problems in the last round at Ruapuna, the two car team of Scott McLaughlin and Geoff Emery has not been able to solve an issue that is creating excessive temperatures in their Commodore VEs.
The Melbourne Peformance Centre team is currently packing up its equipment, while key team members have already departed the circuit.
V8 SuperTourers CEO Paul Radisich says that the situation is disappointing for both the team and the category.
"It's a shame, but at the end of the day, it's motor racing," Radisich told Speedcafe.com.
"Both cars have engine related problems, and they can't quite get to the bottom of why they are the only team having the issues. Instead of putting in another engine and experiencing more problems, they've closed it down for the weekend, gone away and get things sorted.
"It's a shame, because it's two cars less for the week, but they'll come back and have those issues sorted. For some reason, the Supercheap team are feeling the brunt of the major issues."
Radisich is confident that the issues that have afflicted some cars in the opening three events will be cured soon.
"There's teams who are having no problem at all. All these cars are the same, but there seem to be some differences," he said.
"They are all put together by hand, by different teams, different people. All the teams are talking to each other, we're just trying to get on top of it.
"We'll get there – it will be sorted."
Ford driver Andy Knight is also experiencing engine issues and did not compete in this morning's free practice session. He told Speedcafe.com that he is hopeful of making it through the weekend's racing.
Qualifying will be held at 1330 local time.
CLICK HERE for yesterday's practice report.
See below for Speedcafe.com's video from Palmerston North's scrutineering and autograph session.