Warren Weldon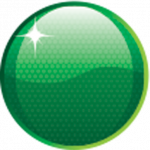 There aren't many people in motor sport that can claim to have raced at and won his class at Bathurst only to turn away from the sport to excel on two wheels.
Warren Weldon is a classic 'do it yourself' racer, he fits the mould of the average competitor of the 1960s who raced, prepared his own car, drove the truck to the track then loaded up and returned to the home base.
Weldon can claim to be the first person to win a race at Oran Park in 1962 and was the last to win at the former Narellan track 48 years later when it closed. He was one of the stars for Studebaker, a supercar he raced for almost 10 years, he raced motorbikes exclusively for 10 years and then returned to four wheels.
Like many drivers of his era Weldon started racing in hill climb events, but his racing career started on two wheels.
"I was a champion push bike rider and I went through to the qualifying stages of the 1956 Melbourne Olympic Games in the 1000m sprint," Warren Weldon explained to Speedcafe.com.
"I didn't make the team and had an interest in motor racing having read about Juan Manuel Fangio and Stirling Moss.
"This inspired me to start competing in hill climbs in a Morris Minor that I borrowed in 1958."
To go racing meant doing everything himself and working around disapproving parents.
"I borrowed the money off my parents to go racing," said Weldon.
"They were not happy, they didn't support it in any way, it was difficult at first and I used to hide some of the events I went to.
"I signed my parent's signature on the entry form then a couple of years later when I started racing Holdens I used to tow the cars to race tracks on an A-Bar.
"I 'borrowed' my father's registration plates so I could do this, had a roll over at Warwick Farm and it came up on TV, so I didn't hide it very well."
Weldon raced at Warwick Farm and Catalina Park when the tracks opened in the early 1960s and created a nice piece of Oran Park history.
"I went to the first meeting at Warwick Farm and Catalina Park, both in 1960," said Weldon.
"I also competed in the first meeting at Oran Park. I won the touring car race at that meeting in the Morris Minor and I won the very last race there in the feature race 48 years later, which I'm quite proud of."
Weldon loved racing and worked in the automotive industry for most of his life, running a garage for over 40 years until his retirement. He'd work all day and spend his time after hours preparing the race cars.
"In 1960 I won my class in the Australian Hill climb championship, this told me I possibly had what it takes," said Weldon.
"I modified the Morris Minor and went into what today is called Sports Sedans, in those days it was called Appendix K, that's when I won the first race at Oran Park.
"So I had a bit of success, sold the Morris and bought an FX Holden.
"I modified it myself and got to the stage where I'd always start on the front row of the grid, which is where I met Spencer Martin and Barry Seton."
Alongside Martin, Seton and Norm Beechy, Weldon competed in the Neptune Series.
"Between 1963 and 1965 they had a Holden Series at Catalina Park called the Neptune Series with Norm Beechey as part of the Neptune Racing team," said Weldon.
"Each state had a smaller team, I was part of the Neptune team in New South Wales, I never won the series but got second three times, twice to Spencer Martin and once to Barry Seton.
"It was frustrating, frustrating from the Spencer Martin side of it, he was probably the best and fairest driver I ever competed against."
After this he drove an EH Holden which he won his class in every round of the Australian Touring Car Championship (in 1966) before concentrating on Studebakers.
"I sold the EH and concentrated on the Studebaker side of my career," said Weldon.
"This was during the early Bathurst era, I first drove it at Bathurst in 1962.
"It was a two tonne car and they had steel wheels. If you look at the photos of it going through the dipper in the 1960s it would really drop away.
"I had pole at Bathurst four times and my best result was winning Class D in 1964 and third in 1967."
Weldon still has many happy memories at Bathurst but can't believe he raced there given the lack of safety back in the day.
"Looking at Bathurst today we must have been mad," said Weldon.
"In those days we never ever thought the track would get the better of us.
"The track was extremely narrow, there were virtually no fences and if you got out of shape you hit a tree, there were no fences on the inside over the top of the mountain or down Conrod, it was just barbed wire fencing.
"We didn't think anything of it. Despite that I have happy memories of the 1964 race, I led for seven hours outright then lost a wheel in the last 30 minutes, I finished third outright and first in my class."
By 1971, thanks to a lack of budget, Weldon left touring cars and focussed on motor bikes, something he did exclusively for the next 10 years.
"I raced motocross and dirt track and then went road racing, moving from C grade to A grade in all of them," said Weldon.
"I raced in the Castrol Six Hour race several times and my best result was coming second in the Australian 250cc Grand Prix at Bathurst in 1978."
By the time Weldon had turned 40 he decided to quit motor bike racing while he was ahead.
"I was racing at Oran Park and I was on pole and won two or three races that day," said Weldon.
"There was a young upstart next to me on the grid, he fell off the bike in every race and I decided that was enough.
"That young guy was Wayne Gardner. He was a teenager and he was riding with his wrist while I was riding with my head and I could see the light."
After returning from bikes and spending almost 10 years as a track marshall, which he loved, by 1990 he was lured back to four wheel racing – and Ferraris.
"In 1990 I went to BBQ with Rotary, one of the guys owned a Dino Ferrari, one guy said that they had a member called Spencer Martin, then another blurted out, pointed to me and said that that guy would blow the doors off Martin," said Weldon.
"He approached me and asked if I'd drive the Ferrari; that started something that went from 1990 to 2006 and led to me winning the Ferrari Club Drivers' Championship ten years in a row."
After 2006, approaching 65 years old, Weldon started production car racing.
"I sold the Ferrari 355 and bought a Mitsubishi Evo 9RS from the factory," said Weldon.
"I wanted to do some tarmac rallies and then started road racing with it. I had some success; I won the Motor Racing Australia Production Car series outright."
Looking back at his long career, the now 71 year old enjoyed both his car and motor bike racing career, one of his favourite memories was partnering two times Indy 500 winner Roger Ward at Sandown.
"In motor racing seventy percent of the effort comes from the car and the other thirty is the driver, in motor cycle racing it is
reversed, so I had more satisfaction winning a motor bike race than a car race," said Weldon.
"That said, at Sandown in 1965 and 1966 they held some international six-hour races and I got to drive with two time Indy 500 winner Roger Ward.
"That was organised by Studebaker and STP Oil products, they brought him out from the States and we drove together. Our best result was second in our class in 1965.
"I enjoyed driving with Ward at Sandown and I had some really good drives at Bathurst, I led four or five races at Bathurst, I enjoyed that immensely."
Weldon has not raced for over six months having been forced to deal with pancreatic cancer but with the love of racing in his veins he is looking forward to getting behind the steering wheel again in the not too distant future.
"I was born in 1941 and I'm still racing," said Weldon.
"Once I've sorted out my health I'll get back into it again, I'm still as keen as ever.
"I won't do a big time national series, probably something like a Motor Racing Australia series.
"I always thought that when I turned 70 I'd be a silly old bugger and wouldn't know what I was doing but I've still got it, I just love racing."
Warren Weldon talks about Oran Park