V8 Supercars welcomes Federal Court decision on Optus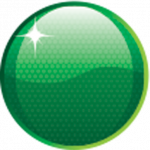 V8 Supercars has welcomed today's decision of the Federal Court to uphold individual sports' ability to chase their own internet broadcast arrangements.
Unanimously, the court ruled that Optus had breached copyright by illegally broadcasting recorded sport.
The statement from V8 Supercars says "the decision is a win for all sport and sports fans and protects sporting codes' continued investment in their content.
"V8 Supercars has significant broadcast rights agreements across various media including free to air and subscription television and digital platforms. It has enjoyed a long-term internet and mobile rights partnership with Telstra."
V8 Supercars CEO David Malone believes that the decision provides a 'common sense' result.
"This is a significant victory for common sense that protects sports' codes copyright and the value of their media rights," said Malone.
"V8 Supercars is a highly valued sports property in Australia and internationally. We continue to work closely with our rights holders to maintain the value of their investment in our sport and create compelling coverage for our fans."
Telstra holds internet rights across the AFL, the NRL and V8 Supercars through the Bigpond brand stood with all three codes in welcoming the decision.
"The judgment is a vindication for the sporting bodies and content providers," said Telstra spokesman Craig Middleton.
"This provides certainty for the content providers, players and fans of sport in general."