Sydney Top Fuel set for more American technical knowledge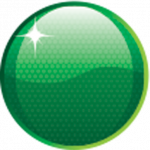 Next weekend at the Nitro Champs at Sydney Dragway, the Top Fuel field will be chock full not only of American driving talent, but also American technical know how.
The Jim Read Racing team will see not only driver, Phil Read hit the track again, but brother and crew chief Bruce Read returning to Australian racing after a period of time in America.
With the family owned outfit being away from the sport for a period of time, the spanner twisting brother of the Read family shot to America to get the  Tequila Patron, Kalitta Racing car of Funny Car newcomer, Alexis DeJoria up to speed ahead of her full time assault on the NHRA Full Throttle Series this year.
He has learnt more about the difficulties of working with the highly explosive Nitromethane fuel and will walk into his home track at Sydney Dragway next weekend with a renewed confidence.
"We were just too soft, the last two seasons were catastrophic in terms of reliability and engine damage – we got gun shy and backed it off (too far)," Bruce Read said.
"(Legendary team owner,) Connie Kalitta told me to back myself, get out there and don't be scared of (what might happen). When you back the motors down too far with nitro, they hurt themselves worse."
The relationship between the Read and Kalitta teams goes much further, with Bruce being allowed access to data and setups from the leading NHRA team.
"Being able to go to America and get unlimited access to data is great, the Kalittas treat JRR like an extension of their race team. We're tapping into 50 years of knowledge and its something I'll never be able to repay them for, apart from through friendship."
It won't be just Read that has some American 'know how' at the Sydney Dragway Christmas Tree. Following on from yesterday's announcement about Cory McClenathan and the Rapisarda Racing team making a comeback in Sydney, current ANDRA Pro Series Top Fuel leader, Darren Morgan has announced a new technical partnership with American manufacturer, Hedman Hussler Headers.
"We have been looking for someone to work with in Australia for the past couple of years and I believe Darren Morgan has the right package for us," said Vic Wood, Vice President Sales and Marketing, Hedman Performance Group.
Morgan welcomed the partnership.
"Hedman Hussler brings with it a wealth of knowledge banked up over half a century and have supported and still support, some of the best Drag Racing teams on the planet and it's great to have them on board as we continue our chase to win our second consecutive ANDRA Pro Series Top Fuel Championship."
The Nitro Champs will be held at Sydney Dragway next weekend, May 6-8 and feature all professional level ANDRA Pro Series categories and a full card of Rocket All Stars Series racing as well.