Paul Manuell sets pace in Manfeild practice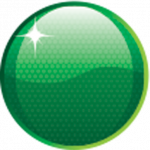 M3 Racing's Paul Manuell has set the pace on a weather interrupted opening day of running for Round 3 of the 2012 V8 SuperTourers Series at Manfeild.
The Holden driver set a 1:08.86s time on just his seventh lap of the 90 minute session. Increasingly heavy rain fell from the half hour mark, preventing faster times.
Andy Knight's early effort left the Century Batteries Ford just 0.05s adrift of Manuell in second, with Kayne Scott, Richard Moore and Scott McLaughlin rounding out the top five.
McLaughlin proved to be the fastest in the wet weather, which saw the teams fit the category's control grooved Hankook rubber for the first time.
Manuell, a former NZV8 front-runner, currently sits 15th in the V8 SuperTourer Series points standings and is looking to turn his season around this weekend.
"The good thing is that no one has tested here, so everyone is on an even playing field," Manuell told Speedcafe.com.
"I don't know if that's going to help us, but it does make it even. We all have our own test tracks, but this isn't one for anyone.
"But hopefully this momentum can carry on throughout the whole weekend. We've just got our head down bum up."
Manuell believes the compound of the wet tyre could make for interesting racing this weekend.
"I think the wet tyre is fantastic, but we're going to have a problem with them lasting," said Manuell.
"They are very soft and grippy which is great, but if we have 20 minutes of wet and the rest is dry, it's going to hit the fan!"
Greg Murphy returns to the series this weekend after missing the previous round at Ruapuna with a back injury.
The Mike Pero Mortgages Commodore had a troubled afternoon of running, with a gearbox problem hampering the car in the dry conditions. The #51 Commodore has enjoyed an engine change since the previous event, with the new unit installed this morning.
See below for today's practice times
| | | | |
| --- | --- | --- | --- |
| Pos. | Driver | Car | Time |
| 1 | Paul Manuell | Holden Commodore VE | 1:08.856 |
| 2 | Andy Knight | Ford Falcon FG | 1:08.902 |
| 3 | Kayne Scott | Holden Commodore VE | 1:08.962 |
| 4 | Richard Moore | Holden Commodore VE | 1:09.075 |
| 5 | Scott McLaughlin | Holden Commodore VE | 1:09.099 |
| 6 | Ant Pedersen | Ford Falcon FG | 1:09.214 |
| 7 | John McIntyre | Ford Falcon FG | 1:09.278 |
| 8 | Andy Booth | Holden Commodore VE | 1:09.305 |
| 9 | Jonny Reid | Ford Falcon FG | 1:09.310 |
| 10 | Geoff Emery | Holden Commodore VE | 1:09.320 |
| 11 | Eddie Bell | Ford Falcon FG | 1:09.583 |
| 12 | Steve Richards | Ford Falcon FG | 1:09.750 |
| 13 | Andre Heimgartner | Holden Commodore VE | 1:09.818 |
| 14 | Colin Corkery | Ford Falcon FG | 1:09.843 |
| 15 | Greg Murphy | Holden Commodore VE | 1:10.734 |
| 16 | Craig Baird | Ford Falcon FG | 1:10.749 |
| 17 | Jack Perkins* | Holden Commodore VE | 1:12.252 |
*Perkins shared the V8 SuperTourers prototype with Andrew Anderson and Tim Edgell. CLICK HERE for Speedcafe.com's breakout story
See below for Speedcafe.com's video from the autograph and scrutineering session held in Palmerston North's city centre earlier today