Nick Foster aims to accelerate learning curve in Perth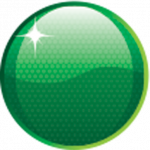 Porsche City Index Carrera Cup rookie Nick Foster is looking to continue the learning curve in the single-make category as it returns to Western Australia's Barbagallo Raceway in support of the Tradingpost Perth Challenge next weekend.
Despite a blown tyre in the opening race of the previous event at the Formula 1 QANTAS Australian Grand Prix,  Foster sits fifth in the Pro Championship standings, a mere 17 points away from third placing.
"We've been concentrating on getting up to speed as quickly as possible in the Money Choice Porsche Carrera Cup car," explained Foster. "We've had our fair share of dramas, but we're keen to press on and show that we're making progress from round to round."
Since that round, Foster has been busy gaining experience at Bathurst – however in a much different beast to that in which he'll tackle it this coming October. He raced in the recent Formula 3 debut event at the Mountain, which was designed to get him experience around the Mount ahead of the Carrera Cup event there in support to the Supercheap Auto Bathurst 1000. He finished third overall – impressive considering his lack of laps at the Mountain and lack of experience in a Formula 3 car.
"I have been lucky enough to have a couple of really great opportunities and great results since the AGP, but I'm keeping my feet firmly on the ground to concentrate on a strong weekend in Perth," concluded Foster.