NZ Motocross legend to advise 07 Motorsport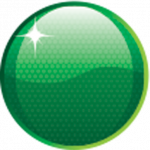 Kiwi Motocross legend, Daryl Hurley will join fledgling Monster Energy MX Nationals team Zero Seven Motorsport in an advisory capacity to its riders, Adam Monea and Dion Picard from this weekend at the Wonthaggi (Vic) round of the Series.
The multiple time New Zealand Champion and winner of a round of the World Supercross Championship is well known on both sides of the Tasman for his exploits in both motocross and supercross and his presence will be welcomed in the MX Nationals paddock once again.
"It's been four years since I raced at the MX Nationals myself. Time flies. Who knows, maybe this will get me keen to race again!" Hurley said.
The 2012 season represents a comeback for MX2 campaigner, Monea. After showing promise in the early part of his career, Monea stepped away completely from the sport to pursue other interests some two years ago.
It was Zero Seven Motorsport that convinced Monea to return for the 2011 Supercross season and after finishing equal fourth in that Championship then with the re-birthing of the team around the Monster Energy MX Nationals with the latest in Suzuki equipment, he is more motivated than ever.
"I've always looked up to and admired Daryl (Hurley). He was always so smooth as a racer and his line selection was always so good to watch. He knows how to win at the Wonthaggi track, so I'll listen to every piece of advice he can give me!"
Monea – with Hurley's guidance – enters this weekend's third event of the Monster Energy MX Nationals sitting eighth in the MX2 standings and will be hoping to make strong advances aboard his 07 Motorsport Suzuki on his home track.
Picard has already been under the Kiwi's tutelage:
"I've spent the most of this week riding with Hurlz. He has really been helping me with my race pace and technique. It's so good to have someone like him to ride with and chase on the track too." said Picard.
The team's MX1 rider, Ross Beaton is still on the sidelines after fracturing his Tibia and Fibula prior to the opening round of the season.
Another Kiwi, in Josh Coppins, is aiming to keep his good run of form going in the MX1 category, where he currently holds a commanding lead over  Jake Moss and newly Kawasaki-mounted Jay Marmont.
The Monster Energy MX Nationals action takes place in Wonthaggi this Saturday and Sunday.