HRT F1 Team to miss Mugello test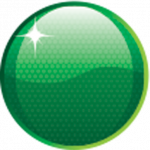 Formula 1 backmarkers, HRT F1 Team will not participate in the upcoming Mugello test across May 1-3, instead focusing on moving into its new headquarters at the Caja Magica in Madrid.
The team has its upgrades scheduled for the Formula 1 Spanish Grand Prix, the first of the European races.
"The start to the season was a little bit rushed for us and, since the cars were set up for the first time, we have been working on them at the Grands Prix," said Team Principal, Luis Perez Sala.
"The team and the material have just got back from Bahrain after leaving for Australia in early March. And they return, for the first time, to the team's new headquarters at the Caja Mágica in Madrid.
"This move is very important for us and by not going to Mugello we can work thoroughly on the car to prepare for the Spanish Grand Prix. We won't have the new upgrade package until then so we've preferred to focus on what can contribute more to us, which is teamwork at the headquarters. And there is a lot to do".
The Mugello test is seen by many teams as being critical, particularly those that have been caught behind the eight ball in the early stages of the fascinating 2012 Formula 1 season.