Erebus Racing's Mercedes fully repaired after Clipsal crash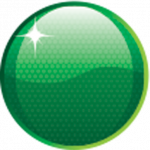 Following on from his crash in the opening race of the Australian GT Championship at the Clipsal 500, Peter Hackett's Erebus Racing Mercedes SLS AMG GT3 is back in one piece after a painstaking re-build.
Upon first glance immediately after the accident, damage was thought to be superficial and confined to the steering components and some bodywork, further inspection revealed that the damage extended to the chassis rail.
After a number of components were repaired locally and more parts were flown in from AMG in Germany, the car is back together and according to the team, as good as new.
"We've got the car back into one piece and it – like the rest of the team – is ready to go," said Erebus Racing Team Manager, Ryan Maddison. "We made a decision not to do a 'patch job' at Clipsal just to get Peter out for the second race, as it could have compromised not only his but other competitors' safety. As it has turned out, that was the correct decision."
The team will undergo a shakedown session at Winton mid-May ahead of the next round of the Australian GT Championship – protected by Sargent Security at Phillip Island in support of the V8 Supercars event.
The damage was sustained when Hackett was battling with Alan Simonsen deep in the 60 minute mini-enduro at Clipsal. The pair were caught up with a slower vehicle, with the end result being Hackett having a front-on impact with the tyre wall.
The crash and subsequent non-start in the second race has left him seventh in points standings in the Australian GT Championship heading into the second round at Phillip Island.
"At the time, I thought it was a relatively minor incident and that we could repair the car and get back out there and gain some points," said Hackett. "But that wasn't to be and the team's decision to err on the side of safety was the correct one.
"It makes for an interesting Championship from here on in. I have to be wheel perfect to claw back the deficit. We definitely have the car and the team to get the job done."
Erebus Racing's other team driver, James Brock enters Phillip Island second in points standings after his first GT Championship event, ecstatic with his debut and looking forward to more seat time in the gullwing SLS machine.
Round two of the Australian GT Championship, presented by Sargeant Security will be at Phillip Island May 25-27 as part of the Shannons Nationals.