Cory Mac heading to Sydney for Nitro Champs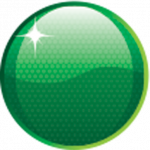 Cory McClenathan will return to Australia next month for the Nitro Champs at Sydney Dragway, May 4-6, slotting into what is becoming a regular seat at Rapisarda Racing in the ANDRA Pro Series Top Fuel Championship.
With over 30 NHRA wins to his credit and victory in the Australian Nationals at the end of last year at Sydney, McClenathan comes back fresh from a campaign with the Australian team in the NHRA Full Throttle Series.
The team has spent much of this season concentrating on getting the NHRA effort up to speed and attempting to make the 'Countdown' – the NHRA's version of the NASCAR Chase. The team made its ANDRA Pro Series comeback at the Adelaide Pro Series 1000 with Mark Mariani returning to the seat.
Excitingly, McClenathan will be joined by a new comer to the Top Fuel ranks at the Sydney event in Sydney-sider Daniel Schultz. Schultz will take the wheel of the Uplift Cranes machine that Mariani raced in Adelaide.
"Our number one objective is to win the race but we'd also like to run fast again and get back into the 4.5sec zone, we just have to wait to see what the conditions are like to know if that will be possible," said Team Manager, Santo Rapisarda Jnr.
"The combination is making a lot of power and in Adelaide we just couldn't get it to stick in the final part of the track," explained Rapisarda. "If Sydney has the traction we can run 4.6sec with that car."
The Top Fuel field currently sits at eight – a season high – with Terry Sainty making a return to his home track, along with Phil Read and the regular heavy hitters of the category – Phil Lamattina, Andrew Cowin, Darren Morgan and Damien Harris.
McClenathan's inclusion adds to an event that already has an international flavour through the confirmation that Seattle, Washington driver – Brandon Huhtala – will race in the Rocket All Stars Series Super Stock category for Victorian, James Xuereb.
The Nitro Champs take place at Sydney Dragway May 4-6 and feature all major ANDRA Pro Series categories.