V8s and ARDC consider two-day Eastern Creek event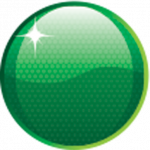 The return of V8 Supercars to Eastern Creek could be held over a shortened two-day race meeting.
After confirmation that the V8s would return to the western Sydney venue in August this year, Speedcafe.com can reveal that event promotors Australian Racing Driver's Club and V8 officials are considering holding the event over two-days, rather than the regular three.
A meeting between ARDC's CEO Glenn Matthews and V8 Supercars CEO David Malone next week is expected to confirm the two-day event.
"That is some of the finer details that we'll go through with V8 Supercars," Matthews told Speedcafe.com.
"We'll get a better understanding after our meeting next week."
Other agenda items to be confirmed between the ARDC and V8 Supercars during the meeting will include the race formats, support classes and which circuit configuration will be used.
Thanks to a major circuit upgrade over the past 18 months, Eastern Creek has three viable circuit configurations that could be used for the meeting, including the traditional 'GP' track (3.9km), the short circuit (2.8km) or the new, longer 4.5km track.
CLICK HERE for more with the ARDC's Glenn Matthews in this week's edition of Cafe Chat.