Glenn Matthews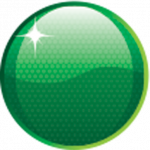 After a five year hiatus, Eastern Creek will have V8 Supercars return to the western Sydney circuit this year.
The deal has been put together between V8 Supercars and the Australian Racing Driver's Club after V8 Supercars' failed attempt to secure another overseas race.
The calendar reshuffle is a win for V8 fans in Sydney, giving them two races (with December's Sydney Telstra 500)
But can the state sustain both races? And is this a stop-gap measure, or the start of a full-time return? Speedcafe.com's Grant Rowley spoke to the ARDC's CEO Glenn Matthews.
SPEEDCAFE: As Sydney's only permanent race track, you are booked out almost every single day of the year. Did that make it hard to accommodate V8 Supercars on that particular weekend?
GLENN MATTHEWS: We worked really closely with the category that we've had to move around. Luckily, they've been long-term customers of ours and they've been pleased that we've been able to host V8 Supercars again.
Now that the announcement has been made and we got the green light, they understood and have been very supportive.
SPEEDCAFE: At this point, there has been no announcement of some key operational matters. Firstly, has there been any discussions on support classes for the event?
MATTHEWS: It's early days. We're having a meeting with David Malone and his team at V8s next week. This has all happened so quick, so we'll have a better idea about all of the finer details next week.
I've already had enquiries from three different categories, so there's no lack of interest. I'd like to make sure we have categories with terrific numbers on the grid. That will make for great entertainment.
SPEEDCAFE: There's also some chance that the V8 meeting will be a two-day event. Can you confirm that?
MATTHEWS: That is some of the finer details that we'll go through with V8 Supercars and we'll get a better understanding after our meeting next week.
SPEEDCAFE: Another operational detail that will need to be sorted is what circuit you use. Thanks to the recent extensions, you have three different options. Is there a decision in that regard?
MATTHEWS: Again, we'll have the meetings. I'm not being non-committal on that, as the V8 guys want to have a look at the new extension we've done.
There's a whole range of considerations that will come into the decision, including television.
SPEEDCAFE: And this also makes for a big week of motorsport entertainment at your venue …
MATTHEWS: That's right. The week following, we have the Muscle Car Masters. That is a big event on our calendar, and is arguably our biggest event of the year.
It's going to be a terrific month for us, and it co-incideces nicely with the 60th anniversary of the Australian Racing Driver's Club. We've planned a whole schedule of celebrations, wrapped around the Muscle Car Masters.
SPEEDCAFE: So you sound comfortable with the V8s being scheduled close to the Muscle Car Masters, but do you consider the meeting is far enough away from the Sydney Telstra 500? Is the gap between the events enough to entice the Sydney crowd to come out for one or both?
MATTHEWS: I think it's perfect. I think it's ideally placed and both races will compliment each other. The Sydney market is certainly big enough to have two races. We're really excited by that.
SPEEDCAFE: V8 Supercars CEO David Malone said that they will use this year's event as a case study for the possibility of V8s returning to Eastern Creek beyond this year. Is that how you are also viewing it?
MATTHEWS: We certainly hope so. We'll be doing our best to make sure we put on a good show. We are definitely working towards having the V8s return into the future.
We're revamping the entire venue, it hasn't just been the track extensions. In fact, we're spending $12 million in total, and are about to commence refurbishing the entire pit lane building and the corporate hospitality. We've already made a club house which has been operational since December last year.
The circuit's facilities are definitely transforming, and we're going to have more exciting news about that in the coming months.
Since the last time the circuit hosted a V8 Supercars event, Eastern Creek is extremely easy to get to now. The M7 motorway is fully operational, and we really are the centre of Sydney. It's really easy to get to, no matter where you are.
It's also a great circuit in terms of vantage points and access, especially with the new track works that we've done. We'll run shuttle buses around the circuit during the entire event so people can get to as many different vantage points as they please.