V8 SuperTourers to recall control engines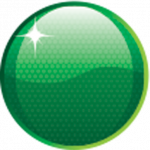 V8 SuperTourers series organisers will undertake a mid-season recall of each team's engines in order to solve the reliability issues that have plagued the category's maiden race meetings.
Two engines were damaged during the second round of the series at Ruapuna, where the control 7.0 litre Chevrolet LS7 engine package exposed some of its weaknesses, including oil surge generated by the high lateral g-forces the cars are producing.
Experienced Australian engine builder Craig Hasted was subsequently commissioned by the class to investigate the issues.
CLICK HERE for Speedcafe.com's previous story
A number of temporary changes have been made to the engines for the Manfeild round this weekend, including the compulsory fitment of an anti-surge kit.
On the recommendation of Hasted, the task of finding a permanent solution has been handed to fellow former V8 Supercars engine builder Rob Benson.
It is understood that Benson, whose career includes a stint with leading NASCAR outfit Hendrick Motorsports, will develop a revised dry sump package to satisfy the exact demands of the cars.
Some V8ST franchise holders have spoken of their frustration around the engine issues during the first two events, but according to V8ST managing director Mark Petch, he expects the temporary measures put in place for this weekend to be more than adequate.
"We're confident with the changes we've made is that we will have no issues at Manfeild," Petch told Speedcafe.com.
"This will assist with the surge issues, but time doesn't permit us to get the '100 percent' fix. This is like a 60 percent fix, but we have to get through Manfeild.
"We don't pretend that this is where we're going in the future – we are very confident that this will make a significant difference at Manfeild.
"We want to see the dry sump revised, and we will do that over the winter break. In that time, we'll recall the engines and have a revised dry sump. That will be designed and implemented by Rob Benson.
"When Rob analysis what he thinks we should fit in the cars, we'll recall all of the engines and update the dry sump system.
"This is the only weak link in the engine system. The standard LS7 is not capable of dealing with the high g-forces the car is producing from the sticky tyres and the big brakes."
V8 SuperTourers has called a formal franchise meeting at Manfeild this Friday to discuss the issues in more detail.