Network Ten to broadcast F1 live into all markets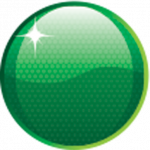 Australia's Formula 1 broadcaster Network Ten has announced it will broadcast all races live into all local markets.
Last Sunday's Bahrain Grand Prix was shown live on Ten into Sydney, Brisbane and Melbourne, while the Adelaide and Perth markets had their races delayed until 9.30pm (local time).
The network has received a backlash from F1 fans across the nation, but has answered the call, guaranteeing live coverage to all fans across the country.
This will be achieved by offering South Australian, Western Australian and Northern Territory viewers access to the race on Ten's secondary channel One HD.
In a statement, Ten confirmed it will keep the race on its primary channel in the eastern states, while offering coverage via One HD to SA, WA and NT.
"Network Ten's broadcast of Formula One and MotoGP will remain live on TEN in the Sydney, Melbourne and Brisbane markets," reads the statement.
"But we recognise that viewers in Adelaide and Perth want live sport. We acknowledge the concerns expressed by some viewers in those cities about the delayed telecast of Sunday night's race.
"Network Ten has, therefore, decided to broadcast Formula One and MotoGP in Adelaide and Perth live on ONE. Viewers in Sydney, Melbourne and Brisbane will continue to receive the broadcast live on TEN."
The statement also says that the coverage can be watched live on Ten's website tensport.com.au.
The next round of the F1 world championship will be held at Barcelona on May 11-13.