Australian MotoGP event secures naming-rights sponsor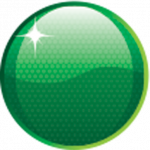 The Australian Grand Prix Corporation has secured a new naming-rights backer for the 2012 Australian Motorcycle Grand Prix.
Leading low cost airline AirAsia will back the October MotoGP race meeting, replacing former title sponsor Iveco.
The sponsorship deal has been struck in collaboration with MotoGP owner Dorna, with the agreement placing the airline in the position as title sponsor for the Japanese GP in 2012 and 2013, and the Australian GP this year.
AirAsia's AGP's deal has an option available for it to continue as major backer in 2013.
Australian Grand Prix Corporation Chief Executive Officer Andrew Westacott says the new alliance would help to deliver another world-class event.
"We are delighted to be partnering with international airline AirAsia as the title sponsor of the Australian Motorcycle Grand Prix," said Westacott.
"It couldn't be a better time to get involved with what is set to be yet another blockbuster event at Phillip Island."
AirAsia Chief Executive Officer Tony Fernandes said the close relationship with MotoGP presents a great opportunity for AirAsia to expand brand awareness within Australia and internationally.
"Our partnership with MotoGP is further strengthened through the signing of this agreement," Fernandes said.
"Our airline believes in MotoGP because it allows us to expand our brand awareness and also helps us reach a young audience who are going to use our broad range of services. Our involvement in the MotoGP World Championship increases every year, as AirAsia has also been involved in the sponsorship of teams and riders, demonstrating our belief in motorcycle racing, a thrilling sport with millions of fans around the world."
The 2012 AirAsia Australian Motorcycle Grand Prix will be held on October 26-28 this year.