PIRTEK POLL: V8s at Eastern Creek. What do you think?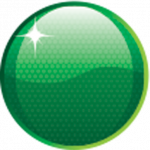 The V8 Supercars will return to Eastern Creek in a mild shake-up of the 2012 V8 Supercars Championship calendar.
Confirmed yesterday, the V8s has taken the August date, formally held by Winton Motor Raceway. Winton's event will be moved to November as the penultimate event.
CLICK HERE for Speedcafe.com's story on the calendar change.
CLICK HERE for reaction from V8 Supercars CEO David Malone.
But what do you think of the change? After a five-year hiatus from Eastern Creek, and a successful Sydney street race now three years old, can 'Sin City' sustain two V8 Supercars events?
According to Speedcafe.com's Facebook fans, the return of Eastern Creek has had a mixed response.
"Awesome I will be there with my son – I can't wait," said Robert Chandler.
"Eastern Creek will be have a busy three weekends in August with World Time Attack, V8s then Muscle Car Masters. Guess where I'll be for three weeks solid!" said Dave Oliver.
"It's about time the V8 Supercars clowns started using existing infrastructure instead of wasting our tax payer dollars on temporary street circuits," said David Sadler.
Vote now on Speedcafe.com's Pirtek Poll and have your say.