Nico Rosberg cleared of blocking penalties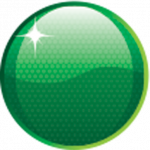 Mercedes driver Nico Rosberg has escaped any penalty after two aggressive blocking moves at the Bahrain Grand Prix.
Rosberg appeared to drive Lewis Hamilton and Fernando Alonso off the circuit in separate incidents, with Hamilton completing his pass off the track. Alonso was unable to pass.
The stewards looked into the incidents and decided that the Chinese Grand Prix winner had defended his position in a "constant and continuous straight line manner."
Stewards said that in the Hamilton incident, the McLaren driver was not alongside Rosberg as he began his passing attempt.
"Had a significant portion of Car 4 (Hamilton) been alongside that of Car 8 (Rosberg) whilst Car 4 still remained within the confines of the track, then the actions of Car 8 may not be considered legitimate," the stewards report said.
Red Bull Racing's Sebastian Vettel won the Bahrain Grand Prix ahead of the Lotus duo of Kimi Raikkonen and Romain Grosjean.
CLICK HERE for Speedcafe.com's race report and full race results from the Bahrain Grand Prix.