Denny Hamlin wins STP 400 in Kansas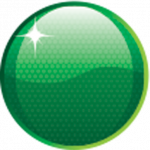 Denny Hamlin has scored his second victory of the NASCAR Sprint Cup season winning the STP 400 in Kansas.
Taking advantage of changing conditions, Hamlin held off Martin Truex Jr. over the final 30 laps to score his first win at the 1.5-mile track and the 19th of his career.
Jimmie Johnson finished third, followed by Roush Fenway Racing teammates Matt Kenseth and Greg Biffle. Truex moved into second place in the Sprint Cup Series standings behind Biffle, who leads by 15 points.
After a late round of green-flag pit stops put all the contending cars on the same sequence, the sun broke through the clouds for the first time all afternoon and changed the complexion of the race.
To that point, Truex had been dominant, having led 173 laps, but the changing conditions made Truex's Toyota loose and Hamlin passed him for the lead on Lap 237 of 267.
As clouds covered the sun once again, however, Truex began to close on Hamlin and widen his advantage over Johnson. With 10 laps left, Truex trailed Hamlin by .772 seconds. Five laps later, Truex had closed to .489 seconds behind.
Truex tried to dive beneath Hamlin in Turn 3 twice in the final three laps but couldn't make the pass.
After starting 28th, Australia's Marcos Ambrose finished the race in 16th position.
RESULTS: STP 400
| | | | | | | | | |
| --- | --- | --- | --- | --- | --- | --- | --- | --- |
| FIN | ST | CAR | DRIVER | MAKE | SPONSOR | PTS/BNS | LAPS | STATUS |
| 1 | 4 | 11 | Denny Hamlin | Toyota | FedEx Ground | 47/4 | 267 | Running |
| 2 | 6 | 56 | Martin Truex Jr. | Toyota | NAPA Auto Parts | 44/2 | 267 | Running |
| 3 | 15 | 48 | Jimmie Johnson | Chevrolet | Lowe's "Chevrolet Mountain Green" | 42/1 | 267 | Running |
| 4 | 18 | 17 | Matt Kenseth | Ford | Ford EcoBoost | 41/1 | 267 | Running |
| 5 | 17 | 16 | Greg Biffle | Ford | 3M Novec 1230 | 39/0 | 267 | Running |
| 6 | 2 | 29 | Kevin Harvick | Chevrolet | Rheem | 38/0 | 267 | Running |
| 7 | 7 | 88 | Dale Earnhardt Jr. | Chevrolet | Diet Mountain Dew / National Guard | 37/0 | 267 | Running |
| 8 | 9 | 5 | Kasey Kahne | Chevrolet | Farmers Insurance | 36/0 | 267 | Running |
| 9 | 21 | 99 | Carl Edwards | Ford | Aflac | 36/1 | 267 | Running |
| 10 | 25 | 18 | Kyle Busch | Toyota | M&M's | 34/0 | 267 | Running |
| 11 | 11 | 2 | Brad Keselowski | Dodge | Miller Lite | 34/1 | 267 | Running |
| 12 | 39 | 42 | Juan Montoya | Chevrolet | Target | 33/1 | 267 | Running |
| 13 | 23 | 14 | Tony Stewart | Chevrolet | Office Depot / Mobil 1 | 31/0 | 267 | Running |
| 14 | 36 | 1 | Jamie McMurray | Chevrolet | McDonald's | 30/0 | 266 | Running |
| 15 | 3 | 20 | Joey Logano | Toyota | The Home Depot | 29/0 | 266 | Running |
| 16 | 28 | 9 | Marcos Ambrose | Ford | Dewalt | 28/0 | 266 | Running |
| 17 | 14 | 51 | Kurt Busch | Chevrolet | Phoenix Construction Services | 27/0 | 266 | Running |
| 18 | 19 | 27 | Paul Menard | Chevrolet | Zecol / Menards | 26/0 | 266 | Running |
| 19 | 10 | 12 | Sam Hornish Jr. | Dodge | SKF | 0 | 266 | Running |
| 20 | 13 | 39 | Ryan Newman | Chevrolet | Haas Automation | 24/0 | 265 | Running |
| 21 | 20 | 24 | Jeff Gordon | Chevrolet | Drive to End Hunger | 23/0 | 264 | Running |
| 22 | 12 | 31 | Jeff Burton | Chevrolet | Caterpillar | 22/0 | 264 | Running |
| 23 | 26 | 43 | Aric Almirola | Ford | STP | 21/0 | 264 | Running |
| 24 | 29 | 78 | Regan Smith | Chevrolet | Furniture Row / Farm American | 20/0 | 263 | Running |
| 25 | 35 | 93 | Travis Kvapil | Toyota | BK Tropical Mango Smoothie / Dr Pepper | 19/0 | 263 | Running |
| 26 | 40 | 13 | Casey Mears | Ford | GEICO | 18/0 | 263 | Running |
| 27 | 22 | 38 | David Gilliland | Ford | Front Row Motorsports | 17/0 | 263 | Running |
| 28 | 42 | 32 | Reed Sorenson | Ford | FAS Lane Racing | 0 | 263 | Running |
| 29 | 16 | 10 | David Reutimann | Chevrolet | Accell Construction | 15/0 | 262 | Running |
| 30 | 27 | 34 | David Ragan | Ford | Barrett-Jackson | 14/0 | 262 | Running |
| 31 | 31 | 249 | J.J. Yeley | Toyota | JPO Absorbents | 13/0 | 261 | Running |
| 32 | 1 | 22 | AJ Allmendinger | Dodge | AAA | 13/1 | 257 | Running |
| 33 | 5 | 55 | Mark Martin | Toyota | Aaron's Dream Machine | 11/0 | 255 | Engine |
| 34 | 32 | 83 | Landon Cassill | Toyota | BK Strawberry Banana Smoothie / Dr Pepper | 10/0 | 214 | Running |
| 35 | 30 | 47 | Bobby Labonte | Toyota | Reese Towpower / Highland | 9/0 | 132 | Engine |
| 36 | 8 | 15 | Clint Bowyer | Toyota | 5-hour Energy | 8/0 | 125 | Engine |
| 37 | 33 | 36 | Dave Blaney | Chevrolet | Tommy Baldwin Racing | 7/0 | 82 | Vibration |
| 38 | 24 | 30 | David Stremme | Toyota | Inception Motorsports | 6/0 | 80 | Over Heating |
| 39 | 38 | 26 | Josh Wise * | Ford | Morristown Driver's Service | 5/0 | 65 | Rear Gear |
| 40 | 37 | 98 | Michael McDowell | Ford | Curb Records | 4/0 | 58 | Over Heating |
| 41 | 41 | 87 | Joe Nemechek | Toyota | AMFMEnergy.com / Pellet & Wood Stoves | 0 | 47 | Vibration |
| 42 | 43 | 119 | Mike Bliss | Toyota | Humphrey Smith Racing | 0 | 27 | Brakes |
| 43 | 34 | 23 | Scott Riggs | Chevrolet | North Texas Pipe | 1/0 | 18 | Rear Gear |
* Denotes Rookie
STANDINGS : Race 8 of 36
| | | | |
| --- | --- | --- | --- |
| RANK | +/- | DRIVER | POINTS |
| 1 | — | Greg Biffle | 312 |
| 2 | +2 | Martin Truex Jr. | 297 |
| 3 | -1 | Matt Kenseth | 295 |
| 4 | -1 | Dale Earnhardt Jr. | 291 |
| 5 | +1 | Denny Hamlin | 289 |
| 6 | -1 | Kevin Harvick | 287 |
| 7 | +1 | Jimmie Johnson | 275 |
| 8 | -1 | Tony Stewart | 265 |
| 9 | +2 | Carl Edwards | 251 |
| 10 | -1 | Ryan Newman | 249 |
| 11 | -1 | Clint Bowyer | 227 |
| 12 | +1 | Joey Logano | 221 |
| 13 | +1 | Kyle Busch | 218 |
| 14 | -2 | Paul Menard | 218 |
| 15 | — | Brad Keselowski | 217 |
| 16 | +2 | Juan Montoya | 207 |
| 17 | -1 | Jeff Burton | 201 |
| 18 | -1 | Jeff Gordon | 200 |
| 19 | +4 | Jamie McMurray | 190 |
| 20 | +2 | Aric Almirola | 187 |
| 21 | +3 | Marcos Ambrose | 187 |
| 22 | -1 | Regan Smith | 187 |
| 23 | -4 | AJ Allmendinger | 185 |
| 24 | -4 | Mark Martin | 181 |
| 25 | +1 | Kurt Busch | 174 |
| 26 | +1 | Kasey Kahne | 166 |
| 27 | -2 | Bobby Labonte | 161 |
| 28 | — | Casey Mears | 137 |
| 29 | +1 | David Gilliland | 126 |
| 30 | -1 | David Ragan | 123 |
| 31 | — | David Reutimann | 121 |
| 32 | — | Dave Blaney | 111 |
| 33 | +1 | Travis Kvapil | 104 |
| 34 | -1 | Landon Cassill | 101 |
| 35 | +2 | J.J. Yeley | 73 |
| 36 | — | David Stremme | 69 |
| 37 | -2 | Brian Vickers | 66 |
| 38 | +1 | Michael McDowell | 51 |
| 39 | -1 | Brendan Gaughan | 50 |
| 40 | — | Ken Schrader | 47 |
| 41 | — | Tony Raines | 35 |
| 42 | +1 | Josh Wise* | 31 |
| 43 | -1 | Terry Labonte | 27 |
| 44 | — | Hermie Sadler | 13 |
| 45 | — | Scott Riggs | 13 |
| 46 | — | Robby Gordon | 6 |
| 47 | — | Scott Speed | 1 |
| 48 | — | Trevor Bayne | 0 |
| 49 | — | Sam Hornish Jr. | 0 |
| 50 | -1 | Ricky Stenhouse Jr. | 0 |
| 51 | -1 | Mike Bliss | 0 |
| 52 | -1 | Elliott Sadler | 0 |
| 53 | — | Reed Sorenson | 0 |
| 54 | -2 | Joe Nemechek | 0 |
| 55 | -1 | Danica Patrick | 0 |
| 56 | -1 | Timmy Hill | 0 |
| 57 | -1 | Michael Waltrip | 0 |
| 58 | -1 | Robert Richardson Jr. | 0 |
| 59 | — | Stacy Compton | 0 |
| 60 | -2 | Bill Elliott | 0 |
| 61 | -1 | Mike Wallace | 0 |
| 62 | -1 | Kenny Wallace | 0 |