Triple treat for Waters in Darwin Superbikes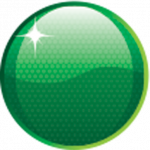 Josh Waters' affinity with the Hidden Valley circuit has continued at round 2 of the QBE Australian Superbike Championships with the Suzuki rider recording a commanding clean-sweep.
The Victorian qualified on pole yesterday and won both of today's races by a comfortable margin to secure his third consecutive win in the Top End and extend his championship points lead.
He managed two pressure red-flag restarts to lead both races into the first turn and faced few challenges on the way to a pair of popular wins in front of a bumper crowd.
Waters has now won five of the six races contested since the premier two-wheel category returned in 2010.
While he was elated to secure the elusive triple, he said his focus was on the bigger picture and scoring good points for his championship tilt.
"It's been a perfect weekend to be honest, I love the track and came here pretty confident but I didn't think I'd have it this easy," said Waters.
"In terms of the championship it's great. It's 51 points and that's the best I could have asked for."
Waters was absent from last year's West Australian round at Barbagallo Raceway and said he looked forward to carrying the momentum over in a fortnight's time.
"I haven't raced at Perth since 2004 but I went pretty well back then," he continued.
"I like the track and the bike is coming on really strong so I'm hoping I can go there and keep the ball rolling."
The Superbike class runs combined with the lesser-modified Honda Australia Prostock class, in which Waters' younger brother Nicholas competes.
An end-of-season switch from the 600cc to the 1000cc class seems to be suiting the youngest of three sibling racers from Mildura, who beat a number of Superbikes home on his GAS Racing Honda.
"It's awesome to be up with the Superbike guys, it's just a pity I don't have anything for them down the straights," said Waters.
"I'm always chasing Josh. He's obviously the guy to beat and as brothers we're pretty competitive.
"I'm on a bike that's down on power so it will be tough but he sets a really good benchmark for me to chase."
The brothers lead their respective classes – Superbike and Prostock – by considerable margins after today's races.
In the premier class, Josh extended his lead over defending Superbike champion Glenn Allerton to 26 points, with Nicholas moving 23 points clear of Chas Hern in Prostock.
Team Honda's Wayne Maxwell scored two race podiums in a good recovery from his Phillip Island DNF to finish second for the round.
Third overall was Brisbane-based rider Robert Bugden who paired an impressive second place in race 1 with a top 5 finish in race 2.
The Team Volvo Group Suzuki rider's consistent run moves him into third in the championship, with Glenn Allerton holding down second on his BMW following 4th and 2nd place finishes today.
Triumph's Mitchell Carr was another to score a clean sweep today, winning both Motul Australian Supersport races to move ahead of Josh Hook into the championship lead.
Carr won the opening race by 4.8s and withstood the advance of the Honda-mounted Hook in the second to take the chequered flag by just .168s.
He moves 11.5 points clear of Hook and a further 20.5 points clear of polesitter Glen Scott who was impressive this weekend on his Yamaha.
Daniel Falzon was a comfortable winner in both of the day's Suzuki Superstock class races, while Sam Clarke and Corey Turner shared Dunlop Superlites spoils.
The QBE Australian Superbike Championship returns to the track in a fortnight alongside the V8 Supercars at Perth's Barbagallo Raceway.