AJ Allmendinger grabs Kansas pole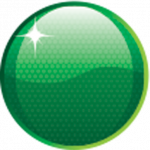 AJ Allmendinger has taken pole for this weekend's STP 400 at Kansas Speedway, posting a lap at 283.233 km/h (30.683 seconds).
In winning the second Coors Light pole award of his career, his first since 2010 at Phoenix and his first since joining Penske Racing this season, Allmendinger edged Kevin Harvick (282.837 km/h) by .043 seconds at the 1.5-mile intermediate speedway.
Joey Logano, the first driver to make a qualifying run, was third fastest at 282.800 km/h but must start from the rear on Sunday because of an engine change during Friday's practice session. Denny Hamlin, Logano's teammate at Joe Gibbs Racing, claimed the fourth starting spot at 282.709 km/h, with Mark Martin (282.414 km/h) posting the fifth-fastest lap.
After finishing second at Martinsville to Ryan Newman in the sixth Cup race of the season, Allmendinger was gratified to continue the momentum for his No. 22 Penske Racing team.
"More than anything, I put so much pressure on my shoulders to go out there and perform," Allmendinger said.
"They [his Penske team] are used to winning, running up front, getting poles. It's good just to build momentum.
"So, hopefully, we have a solid 400 miles. It's good, but we know the bigger picture's on Sunday, and I'm happy to be part of the team."
A tough session for the Fords, Sprint Cup points leader Greg Biffle qualified 17th at 281.162 km/h, the fastest of all the Blue Oval drivers, while Australia's Marcos will start 28th.
"It's disappointing," said Ambrose.
"We've been struggling since we got here. We've been hitting the track with the splitter since we got here and we're still hitting the track.
"We're trying hard to get a good race package in, but we'll just have to wait until tomorrow to find out what we've got."
Tim Andrews, Jeff Green and Tony Raines failed to qualify for the 43-car field.
RACE LINEUP
STP 400 | Kansas Speedway –  Race 8 of 36
POS

CAR

DRIVER

MAKE

SPONSOR

SPEED

TIME

BEHIND

1
22
AJ Allmendinger
Dodge
AAA
175.993
30.683
Leader
2
29
Kevin Harvick
Chevrolet
Rheem
175.747
30.726
-0.043
3
20
Joey Logano
Toyota
The Home Depot
175.724
30.730
-0.047
4
11
Denny Hamlin
Toyota
FedEx Ground
175.667
30.740
-0.057
5
55
Mark Martin
Toyota
Aaron's Dream Machine
175.484
30.772
-0.089
6
56
Martin Truex Jr.
Toyota
NAPA Auto Parts
175.444
30.779
-0.096
7
88
Dale Earnhardt Jr.
Chevrolet
Diet Mountain Dew / National Guard
175.313
30.802
-0.119
8
15
Clint Bowyer
Toyota
5-hour Energy
175.302
30.804
-0.121
9
5
Kasey Kahne
Chevrolet
Farmers Insurance
175.092
30.841
-0.158
10
12
Sam Hornish Jr.
Dodge
SKF
175.086
30.842
-0.159
11
2
Brad Keselowski
Dodge
Miller Lite
175.063
30.846
-0.163
12
31
Jeff Burton
Chevrolet
Caterpillar
174.927
30.870
-0.187
13
39
Ryan Newman
Chevrolet
Haas Automation
174.887
30.877
-0.194
14
51
Kurt Busch
Chevrolet
Phoenix Construction Services
174.876
30.879
-0.196
15
48
Jimmie Johnson
Chevrolet
Lowe's "Chevrolet Mountain Green"
174.803
30.892
-0.209
16
10
David Reutimann
Chevrolet
Accell Construction
174.803
30.892
-0.209
17
16
Greg Biffle
Ford
3M Novec 1230
174.706
30.909
-0.226
18
17
Matt Kenseth
Ford
Ford EcoBoost
174.486
30.948
-0.265
19
27
Paul Menard
Chevrolet
Zecol / Menards
174.323
30.977
-0.294
20
24
Jeff Gordon
Chevrolet
Drive to End Hunger
174.261
30.988
-0.305
21
99
Carl Edwards
Ford
Aflac
174.244
30.991
-0.308
22
38
David Gilliland
Ford
Front Row Motorsports
174.171
31.004
-0.321
23
14
Tony Stewart
Chevrolet
Office Depot / Mobil 1
174.143
31.009
-0.326
24
30
David Stremme
Toyota
Inception Motorsports
174.031
31.029
-0.346
25
18
Kyle Busch
Toyota
M&M's
174.020
31.031
-0.348
26
43
Aric Almirola
Ford
STP
174.003
31.034
-0.351
27
34
David Ragan
Ford
Barrett-Jackson
173.947
31.044
-0.361
28
9
Marcos Ambrose
Ford
Dewalt
173.863
31.059
-0.376
29
78
Regan Smith
Chevrolet
Furniture Row / Farm American
173.756
31.078
-0.395
30
47
Bobby Labonte
Toyota
Reese Towpower / Highland
173.745
31.080
-0.397
31
249
J.J. Yeley
Toyota
JPO Absorbents
173.516
31.121
-0.438
32
83
Landon Cassill
Toyota
BK Strawberry Banana Smoothie / Dr Pepper
173.388
31.144
-0.461
33
36
Dave Blaney
Chevrolet
Tommy Baldwin Racing
173.383
31.145
-0.462
34
23
Scott Riggs
Chevrolet
North Texas Pipe
173.249
31.169
-0.486
35
93
Travis Kvapil
Toyota
BK Tropical Mango Smoothie / Dr Pepper
173.221
31.174
-0.491
36
1
Jamie McMurray
Chevrolet
McDonald's
173.182
31.181
-0.498
37
98
Michael McDowell
Ford
Curb Records
173.155
31.186
-0.503
38
26
Josh Wise*
Ford
Morristown Driver's Service
172.756
31.258
-0.575
39
42
Juan Montoya
Chevrolet
Target
172.507
31.303
-0.620
40
13
Casey Mears
Ford
GEICO
171.986
31.398
-0.715
41
87
Joe Nemechek
Toyota
AMFMEnergy.com / Pellet & Wood Stoves
171.625
31.464
-0.781
42
32
Reed Sorenson+
Ford
FAS Lane Racing
170.057
31.754
-1.071
43
119
Mike Bliss
Toyota
Humphrey Smith Racing
171.396
31.506
-0.823
 

Did Not Qualify

44
179
Tim Andrews
Ford
BBI Waste Industries / Bestway Disposal
170.989
31.581
-0.898
45
33
Jeff Green
Chevrolet
Little Joe's Autos
169.769
31.808
-1.125
46
74
Tony Raines
Chevrolet
Turn One Racing
169.444
31.869
-1.186
+ Set by Owner Points
* Denotes Rookie