Kyle Ensbey on top in Newcastle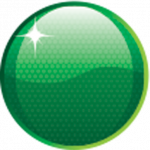 Yesterday Castrol EDGE Stars of Karting Series leader Kyle Ensbey gave Newcastle Knights NRL superstar Kurt Gidley some tips on how to handle kart – today he served up a similar lesson to his opposition.
After qualifying second fastest behind Vodafone-backed Energy kart driver Chris Hays in the Pro Gearbox (KZ2) ranks, the Top Kart pilot was undefeated throughout the three 15-lap heat races contested throughout the day.
Hays closed the gap on the Patrizicorse pilot during the final race but it was still Ensbey who crossed the line first. Behind the leading duo, there was action of plenty – including a great drive by Jason Faint to hold out a hard charging Matthew Wall for third place.
"It's certainly been a good day, the Top Kart has been on rails all day," said Ensbey.
"This place (Newcastle) is traditionally a track that's pretty hard on tyres and just like it did today I think tyre conservation will come into play tomorrow. Whoever can look after their tyres the best will be in the box seat for tomorrow's win.
"Haysey seemed to have some good speed there in the final heat race but hopefully we can turn it up a notch tomorrow to make sure I stay ahead of him tomorrow."
In the Pro Light (KF1) ranks, 2010 champion Cian Fothergill claimed the win in two of the three 15-lap races – but his victories were far from easy. The Kosmic driver was pressured by the like of Joseph Mawson, polesitter Daniel Rochford, Jake Spencer and Adam Hughes at different stages throughout the day.
Gold Coaster Lachlan McHugh showed the field a clean pair of heels during the top five shootout to claim his maiden pole position. Unfortunately, his day got a lot tougher from then on with the Intrepid driver suffering a broken chain in race one. He was then forced to start from the rear of the field when his kart wouldn't fire on the grid in heat two before failing to finish due to another mechanical issue. He then enjoyed a trouble free run in heat three to finish third.
One place behind McHugh in heat three was an impressive Dalton Ellery.
Tomorrow's action will see Cameron Hill, Joseph Burton-Harris, Jake Coleman and Brock Plumb line up in the top four places on the grid for the opening final.