Jean Todt backs decision to run Bahrain Grand Prix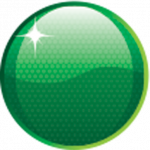 FIA President, Jean Todt has backed the decision to continue on with the Formula 1 Gulf Air Bahrain Grand Prix, highlighting that the majority of Bahrainis are happy to have Formula 1 visit the small country.
"To say that there has not been some controversy around the happening of Bahrain would be the wrong allegation around my side," said Todt when meeting the media at Sakhir.
"At the most, it would be 10 per cent of the people who would be anti (the Grand Prix in Bahrain). So do we have to penalise 80 or 90 per cent of the population because 10 per cent are against? My answer is no. My answer is that it is a strong majority of people [who want the race]."
The FIA President, who has been somewhat quiet over recent weeks on the Bahrain issue said he was in contact with a majority of the teams who joined him in feeling comfortable in Bahrain.
"I sympathise with people who have some emotions but we have to deal with facts. I spoke with Peter Sauber this morning and I don't want to betray his words, but he said he felt as comfortable here as he would at any other place in Europe. So, that is where we asses our judgement to be at the moment."
Whilst the sentiment from much of the media has been that Formula 1 shouldn't been in Bahrain, many of the media members since arriving on the Island and taking up residence in Manama have highlighted how 'normal' day-to-day life seems in the capital.
A major protest took place yesterday just outside the capital, however like much of the serious trouble that has been seen over the last 12-15 months, it was confined to the north-west of the nation – around 30 kilometres from Bahrain International Circuit.
According to reports in Bahrain, ticket sales have approached record numbers  since the Grand Prix began in 2004 – with corporate sales outstripping  any other Grand Prix in the Kingdom.