Jason White thrives in tough Targa conditions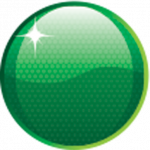 Jason White has continued to pull away from his rivals as the Targa Tasmania action played out in testing conditions in the North West of the state on the penultimate day of the five-day motoring enduro.
In the modern competition, White, in his Lamborghini Gallardo, remains the man to catch with just one day to go, building on his overnight lead across the monster 165 competitive kilometres that took the field from Strahan to Ulverstone and back.
On the morning stages White conceded a little time to Tony Quinn's Nissan GT-R and Matt Close's Audi TT RS. But by the afternoon, White was back setting the pace, extending his lead out to two minutes 15 seconds from Quinn, while Close's hope of Targa glory ended when he crashed out of the event on the long Rianna stage.
23 year-old Brendan Reeves, driving the factory Mazda RX-8 SP, now sits in third place over four minutes clear of eight-time Targa winner, Jim Richards, in his Porsche GT2 RS.
In Classic Outright, the old master in his 1974 Porsche 911, Rex Broadbent, was out having another field day. While Jon Siddins won two stages before lunch in his 1970 Datsun 240Z, Broadbent was enjoying trouble free motoring. He has a two minute 34 second lead and his sights set on a sixth straight class victory.
Simon Evans in Showroom had also seen his major opposition crash out, with Gavin James ending his run in the Renault on the Mt Roland stage. The Mazda3 MPS driver looks to also have victory within his grasp. Even with 135 kilometres remaining on the run to the finish line at Hobart's Wrest Point on Sunday, his victory looks assured with a 19-minute buffer.
Weather and road conditions again challenged the field on the longest day in Targa history, but White was able to thrive where many struggled.
"Our day's been great, no worries whatsoever. We took it a bit easy in the fog over Mt Roland, but apart from that we've been pushing on well, so we're really happy with the result so far," said White.
"It all feels good and nothing seems to be giving us any worries with the car, so fingers crossed.
"It's unfortunate that Matt (Close) crashed as he was only five seconds off taking second place from Tony Quinn, but he just got caught out with a road surface change.
"They're okay, but the car's not real good though, but it's a testament to all the safety devices that we run in the cars."
Burnie driver, Jamie Vandenberg, in a Mitsubishi Lancer Evo IX, holds a commanding two minute buffer in Showroom 4WD while Jeff Beable's 2000 Nissan Skyline GT-R V-Spec N1 is out in front by three minutes 14 seconds in Early Modern.
In the handicap classes, Jon Siddins leads Early Classic and Broadbent is the man to beat in Late Classic as well.
Winners are expected at the finish line at Wrest Point around 4pm Sunday.
2012 Targa Tasmania after Day 4 (Provisional)
RDA Brakes Modern
| | | | |
| --- | --- | --- | --- |
| Position | Crew | Car | Time |
| 1 | Jason   White / John White | 2011   Lamborghini Gallardo | 22m19s |
| 2 | Tony   Quinn / Naomi Tillett | 2009   Nissan GTR, | +2m15s |
| 3 | Brendan   Reeves / Rhianon Smyth | 2010   Mazda RX8 SP | +3m58s |
| 4 | Jim   Richards / Barry Oliver | 2011   Porsche 911 GT2 RS | +8m12s |
| 5 | Lynn   Rattray / Tony Jackson | 2008   Subaru WRX STI | +14m25s |
| 6 | Michael   Pritchard / Tim Stephens | 2004   Porsche 911 GT3 | +17m03s |
| 7 | Brendan Manion / Travis Dean | 2010 Subaru WRX STI | +17m41s |
| 8 | Max   Williams / Bruce Bush | 2008   Mitsubishi Lancer Evo X | +17m52s |
| 9 | Frank Purdey / Cameron Reeves | 2009 Nissan GTR | +20m19s |
| 10 | Toby Gill / Remi Durrenberger | 2009 HSV Maloo | +22m11s |
Shannons Classic Outright
| | | | |
| --- | --- | --- | --- |
| Position | Crew | Car | Time |
| 1 | Rex   Broadbent / Chris Randell | 1974   Porsche 911 Carrera RS | 35m35s |
| 2 | Jon   Siddins / Darren Ferguson | 1970   Datsun 240Z | +2m34s |
| 3 | John   Ireland / Michael Ribot | 1977   Porsche 911 Carrera 3 | +14m19s |
| 4 | Matthew   Cardinaels / Damien Thomlinson | 1972   Datsun 240Z | +16m58s |
| 5 | Bernie Wilson / John Wilson | 1971 Ford Capri Perana | +17m21s |
Country Club Tasmania Showroom
| | | | |
| --- | --- | --- | --- |
| Position | Crew | Car | Time |
| 1 | Simon   Evans / Sue Evans | 2009   Mazda3 MPS | 34m41s |
| 2 | Adam   Spence / Tracey Button | 2007   BMW 130i | +19m17s |
| 3 | Andrew McKay / Hartley Sutcliffe | 2006 Mazda MX5 | +32m57s |
| 4 | Paul Shacklady / Dennis Neagle | 2007 BMW 130i | +41m20s |
| 5 | James Hallett / Stuart Hatton | 2005 HSV Clubsport DTS | +46m54s |
Check out the video highlights from the day