Ten clarifies changes to F1 broadcast times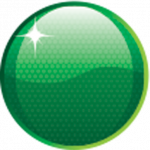 Network Ten has defended the changes to its Formula 1 and MotoGP broadcast times.
For the rest of the 2012 F1 and MotoGP seasons, all races will be commence broadcasting in each state market at 9.30pm on Ten's primary channel.
The change from its digital channel One HD to Ten means that South Australia, West Australia and Northern Terriroty will receive the race on a slight delay.
East coast markets will continue to view the race live.
The network's broadcast channel switch commences at this weekend's Bahrain F1 Grand Prix
The change has prompted a range of criticism from motorsport fans, however, a Ten spokesperson says that the switch gives its viewers consistency from race-to-race.
"As of this Sunday, April 22, Formula One will be broadcast on Ten at 9.30pm," said the network's publicity manager for Sport Catherine Donovan.
"This allows all Australians to access the Formula One coverage in a consistent time slot every Sunday night."
Ten's coverage of the Melbourne Formula One Grand Prix was a massive ratings winner, and currently sits as Ten's most viewed program of 2012.
The Malaysian and Chinese Grand Prixs also rated well, prompting Ten to move the races to the primary channel, potentially opening up the chance for greater viewership.
Saturday's qualifying sessions will remain on One HD and will be live in all markets.
See below for Speedcafe.com's Race Guide ahead of the Bahrain Grand Prix.