Stauffer tops Hidden Valley Superbike practice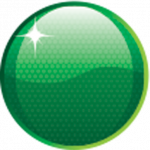 Jamie Stauffer is confident there is more to come from his Team Honda Racing machine despite topping opening QBE Australian Superbike Championship practice sessions at Hidden Valley by a margin of over half-a-second.
Stauffer emerged fastest after a series of challenging practice sessions which were interrupted by an oil spill before a typical Territory downpour.
His 1m08.147s effort on just his fifth lap of the day set a benchmark unchallenged by rival riders.
The two-time Australian Superbike Champion said the team would be searching for more speed tomorrow.
"It was a pretty good day and a shame that we couldn't get more time on track due to the oil spill," said Stauffer.
"We were trying a few things with the bike in the second session but the rain stopped us on that path, it's fortunate that we had the unofficial practice on Thursday to get a good dry baseline for the bike.
"The tyres are obviously a bit different this year so we're still looking for extra speed, at this stage I'm about a second slower than my Superpole lap from last year."
Back-to-back Hidden Valley victor Josh Waters finished second behind Stauffer and was hopeful of more track time today to further adjust to the new bike and tyres.
Waters has claimed both Pole Positions at Hidden Valley and said the team would be chasing a third with an improved bike for qualifying.
"It wasn't a bad day but unfortunately that oil spill cost us a chance to move forward," said Waters.
"It's a new bike and a new control tyre so getting everything to work well takes time and we would have liked to have gotten in more laps today.
"We had our first wet session as well which we were probably expecting at some time, the bike is pretty good but there's definitely things we can try overnight to sharpen it up for qualifying."
Team Volvo Group Suzuki's Robbie Bugden made it two GSX-R1000s in the top three with a solid practice performance today, third ahead of Wayne Maxwell in fourth on the Team Honda Racing machine.
Defending champion Glenn Allerton was the final rider to lap in the 1m08s bracket in fifth.
New GAS Honda Racing recruit Nick Waters was impressive on his Prostock-spec CBR1000RR, managing the eighth quickest time outright and heading home two Superbike entries.
Motul Supersport Championship momentum swung the way of Triumph's Mitchell Carr who was marginally quicker than the Kawasaki of Glenn Scott after today's two practice sessions.
The factory mounts of Josh Hook and Brodie Waters were third and fourth fastest respectively, setting up a strong battle ahead of qualifying and Sunday's races.
Action resumes tomorrow morning where all classes will begin the qualifying wrestle for the top grid spots.
AUSTRALIAN SUPERBIKE CHAMPIONSHIP: Hidden Valley Raceway – Practice Times:
 Superbike  
| | | | |
| --- | --- | --- | --- |
| Position | Rider | Bike | Time |
| 1 | J Stauffer | Honda | 1:08.147 |
| 2 | J Waters | Suzuki | 1:08.780 |
| 3 | R Bugden | Suzuki | 1:08.671 |
| 4 | W Maxwell | Honda | 1:08.733 |
| 5 | G Allerton | BMW | 1:08.979 |
| 6 | B Attard | Suzuki | 1:09.182 |
| 7 | S Charlton | Suzuki | 1:09.230 |
| 8 | N Waters | Honda | 1:09.337 |
| 9 | L Magee | BMW | 1:09.475 |
| 10 | B Henry | Suzuki | 1:10.022 |
 Supersport: 
| | | | |
| --- | --- | --- | --- |
| Position | Rider | Bike | Time |
| 1 | M Carr | Triumph | 1:10.296 |
| 2 | G Scott | Kawasaki | 1:10.612 |
| 3 | J Hook | Honda | 1:10.858 |
| 4 | B Waters | Suzuki | 1:10.928 |
| 5 | C Quinn | Yamaha | 1:11.113 |
| 6 | L Day | Suzuki | 1:12.168 |
| 7 | R Taylor | Yamaha | 1:12.287 |
| 8 | C Casella | Honda | 1:12.313 |
| 9 | B Gross | Yamaha | 1:12.635 |
| 10 | A Senior | Honda | 1:12.649 |