Local driver gets big chance as V8 Ute Wildcard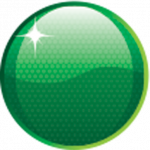 West Australian Adam Marjoram will make his V8 Utes debut as the Auto One Wildcard in Round 3 of the Auto One V8 Ute Racing Series – protected by Armor All, at Barbagallo Raceway.
The 18-year-old university student, who competes in the Porsche GT3 Cup Challenge, has graduated out of karts, and in recent years has driven a Saloon Car and other sportscars.
After just one test in a V8 Ute, he is not underestimating the challenge behind the wheel of a new car.
"I'm coming out of a Porsche GT3 Cup Challenge Car with a fair bit of downforce and grip, so it could be an interesting adaption to the Ute," said Marjoram.
"They are a lot different to the Porsche, I raced a saloon car for 5 race meetings last year, which is similar but it's all a learning experience."
While he lacks experience in the unique V8 Utes class, he is hoping that racing on his home track will give him an advantage.
"I've done a few laps around there but in different categories," he said.
"(But) a home track advantage is a home track advantage, I hope it does put me in good stead.
"I'm really looking forward to racing. It's another category to race in and more experience to gain. Plus the home crowd make the first event a more surreal experience. Hopefully I can adapt a knowledge of the track to a Ute and try to do as well as I can. It will be a bit of a transition from the Porsche."
Majoram's selection for the drive fits perfectly in line with the Auto One Wildcard philosophy of, where possible, giving up and coming racers the opportunity to prove their talents on the main stage, as well giving well known drivers a run in the series as a bonus for the V8 Ute fan base.
Majoram joins Greg Crick (Symmons Plains) and Warren Luff (Clipsal 500) as the two drivers who have driven the V8 Ute this year.
The V8 Utes supports the V8 Supercars Championship at Barbagallo Raceway on May 4-6.