Jason White shines again in the wet of Targa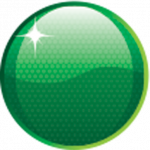 Local favourite, Jason White, has built his buffer to nearly two minutes after dominating day three of Targa Tasmania in his Lamborghini Gallardo on the run from Launceston to Strahan.
Heavy rain greeted the field on the morning stages on the way to Devonport, but White revelled in the wet, immediately taking time from his nearest rivals, Tony Quinn in a Nissan GT-R and Matt Close in an Audi TT RS, stretching his overnight lead of 48 seconds out to one minute 11 seconds at the lunch break.
On the Cethana stage alone, the second of the day, White took 17 seconds from Quinn across the 38 kilometres, thriving on the roads that are in his own backyard.
The afternoon four stages totalled another 92 kilometres and White was the front runner again, finishing the day one minute 48 seconds in front of Quinn, with Close third and the Mazda RX-8 of Brendan Reeves fourth.
White added exactly one minute to his overnight margin, leaving all good judges thinking only mechanical trouble can deny him of victory in 2012, even with two long days to come.
"Everyone wants a bigger lead if they can have one, but we're thrilled with this as it's a pretty hot pace running behind us," White said.
"So to have this lead at this stage of the event is a very good thing.
"The car is brilliant, it's just behaving beautifully and allowing us to live life at the limit, but feel quite safe about it. It's really, really good and we're very happy with today."
Rex Broadbent was equally as dominant in the Classics Outright competition. He left Launceston just 18 seconds ahead of Jon Siddin's 1970 Datsun 240Z, but arrived in Strahan three minutes, seven seconds ahead.
"I'm delighted to be in front, and we're loving the wet," Broadbent said.
"We seem to have a little buffer, so we won't take any risks and we'll hope to sort it all out tomorrow again."
Simon Evan spent the day making the showroom class all his own by also building a three-minute lead over Gavin James in the Renault.
"I'm pretty comfortable with where we're at the moment," Evans said. "The Mazda3 MPS is just a beautiful car to drive through the Tasmanian countryside.
"It's all about consolidating now and just looking after the lead that we've managed to build over the past three days. We've got another tough day tomorrow and we've really got to respect those roads."
Jeff Beable took over the lead in Early Modern after Steve Spada had a mechanical problem, and Jamie Vandenberg stretched his lead in Showroom 4WD over Sydney driver, Dean Evans.
In the handicap classes, Jon Siddins leads Early Classic, Broadbent Late Classic, and Drew Kent is the Florio leader in his 1971 Ford Falcon GT.
Wayne Clark and Trevor Berriman, continue to dominate the Vintage Rallye in their 1938 Dodge Speedster Special.
Tomorrow the field faces the longest of the five days, with another eight stages across 165 competitive kilometres, taking them to Ulverstone for lunch before returning to Strahan, ready to the final run to Hobart on Sunday.
2012 Targa Tasmania after Day 3 (Provisional)
RDA Brakes Modern
| | | | |
| --- | --- | --- | --- |
| Position | Crew | Car | Time |
| 1 | Jason White / John White | 2011 Lamborghini Gallardo | 14m06s |
| 2 | Tony Quinn / Naomi Tillett | 2009 Nissan GTR, | +1m48s |
| 3 | Matt Close / Casey Close | 2010 Audi TT RS | +2m16s |
| 4 | Brendan Reeves / Rhianon Smyth | 2010 Mazda RX8 SP | +4m05s |
| 5 | Matt Sims / Dennis Sims | 2009 Nissan GTR | +4m54s |
| 6 | Jim Richards / Barry Oliver | 2011 Porsche 911 GT2 RS | +6m04s |
| 7 | Lynn Rattray / Tony Jackson | 2008 Subaru WRX STI | +10m15s |
| 8 | Michael Pritchard / Tim Stephens | 2004 Porsche 911 GT3 | +12m33s |
| 9 | Max Williams / Bruce Bush | 2008 Mitsubishi Lancer Evo X | +12m43s |
| 10 | David Ayers / Max Griffiths | 2009 Nissan Skyline GTR |  +13m11s |
Shannons Classic Outright
| | | | |
| --- | --- | --- | --- |
| Position | Crew | Car | Time |
| 1 | Rex Broadbent / Chris Randell | 1974 Porsche 911 Carrera RS | 23m01s |
| 2 | Jon Siddins / Darren Ferguson | 1970 Datsun 240Z | +3m07s |
| 3 | Donn Todd / Dean Tighe | 1971 Ford Capri Perana | +4m48s |
| 4 | John Ireland / Michael Ribot | 1977 Porsche 911 Carrera 3 | +9m58s |
| 5 | Matthew Cardinaels / Damien Thomlinson | 1972 Datsun 240Z | +12m20s |
Country Club Tasmania Showroom
| | | | |
| --- | --- | --- | --- |
| Position | Crew | Car | Time |
| 1 | Simon Evans / Sue Evans | 2009 Mazda3 MPS | 23m37s |
| 2 | Gavin James / Tim Kulhanek | 2011 Renault Megane RS 250 | +3m15s |
| 3 | Adam Spence / Tracey Button | 2007 BMW 130i | +11m37s |
| 4 | Adam Dodd / Lee Challoner-Miles | 2006 Mazda MX5 | +12m22s |
| 5 | Andrew McKay / Hartley Sutcliffe | 2006 Mazda MX5 | +20m08s |
Here are the Day 3 video highlights