James McFadden to race for Paul Morris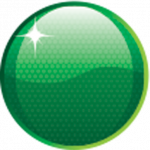 Reigning World Series Sprintcars Champion James McFadden will deputise for former V8 Supercar star Paul Morris in the Supercheap Autos J&J in tomorrow night's Queensland Sprintcar Title at Archerfield Speedway.
With Morris in New Zealand for the ITM 400 in Hamilton – he will use the experience McFadden has with Sprintcars and with race engines to assist his young oval track team:
"James is 'the' Sprintcar driver of the moment, he's won everything there is to win over the last couple years including the Aussie Title and this year's World Series Sprintcar title," said 'The Dude'.
"If we can give him the car we're confident he can win the title Saturday night.
"He's not only fast; James knows Sprintcars back-to-front. He's a machinist by trade and builds engines for KRE, who build the best speedway engines and championship-winning motors for TeamVodafone.
"Having his driving skill and setup ability is only going to benefit our team, so I'm pretty happy about having him in our Supercheap Auto J&J this weekend – it's a win-win situation all round."
McFadden – who visited the Supercheap Auto team at Norwell today for a seat fitting and setup discussion – felt he would come up to speed in the Morris car fairly quickly – despite switching from his regular Australian-built Cool Chassis and slotting into Morris' J&J.
"Paul's car is top of the range, but aside from the chassis it's pretty much the same as my usual car – the motor's identical, the front and rear ends too, so I'm really looking forward to Saturday night," said McFadden.
"The seat fitting went well. [Team manager] Bobby Smith and I went over the shocks and where we'll start with setup. I've been around long enough to know what I need, and Paul and Bobby have only been too happy to accommodate.
"The trick is getting comfortable quickly and finding a happy medium with setup."
The Queensland Sprintcar Title will take place tomorrow night at Supercheap Auto Archerfield Speedway just outside Brisbane.