Glenn Seton Part 2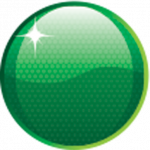 Last week Speedcafe.com introduced legendary Australian Touring car driver Glenn Seton.
We found out about Seton's introduction to racing, his first race win, his debut at Bathurst and the first several years of professional racing with Fred Gibson's Nissan Motorsport team.
After racing a Nissan between 1986 and 1988, Seton moved to Ford and started his own team. It was the start of a professional association with the Blue Oval that would go through to 2006 and created a brand within a brand – Seton was Ford.
Having finished his first two seasons in the top 10 of the Australian Touring Car Championship – and then winning the Australian Endurance championship – Seton worked towards securing his first series title.
Winning the championship in 1993 was an unbelievable experience for Seton. Not only did he drive the car, he engineered it and owned the team.
"Naturally it was unbelievable, something that I dreamt about as a kid and all my professional life," Glenn Seton explained to Speedcafe.com.
"To win a championship owning my own race team and engineering my own car was unbelievably rewarding and something I won't ever forget."
If winning the title in 1993 was memorable, securing his second title in 1997 was made even more special given what had happened around him.
"At the end of 1995 I had no sponsor, Peter Jackson was forced to leave the sport when tobacco advertising was banned," said Seton.
"Then Ford Credit came to the party and supported me as a single car team and we came out two years later and won.
"We had a small team, we were a single car team and we didn't have the budget or facilities of some of the other teams, it was unbelievably rewarding."
In the 10 years from 1991, Seton was one of the fastest drivers on the grid and was a contender in every race which is proven with his two championships and huge number of race wins.
"Yeah they were rewarding years, without doubt," said Seton.
"We were always competitive; we had some great times, won a lot of races and had great success.
"I owned the team, drove the car and engineered it. It was wonderful to have those opportunities as a driver and a team owner and share everything with a group of guys that got to enjoy the same rewards as I did."
Much is said about what it means to win at Bathurst. A bad year is turned into a good one with a victory at the famed mountain and every driver would trade a race win for a Bathurst win. Seton enjoyed 40 race wins during his career but failed to win Australia's greatest race.
Bathurst victory may have eluded him, but Seton came close, he was runner up on three occasions and finished third once.
Seton's closest win came in 1995. He was leading the race with nine laps to go before a mechanical problem literally had him come to a stop at the top of the mountain.
"About two laps before I stopped, (the engine) was starting to create this mist," said Seton.
"It stopped with nine laps to go. When you get that close to the end and you are leading it any noise that you hear, big or small, makes you pay attention.
"Before I stopped I was thinking we'll be fine, we'll get through to the end no trouble.
"I kept going on and in the end it didn't get there.
"Not winning, yes I was devastated at the time, but it partly shaped my career, most people remember that day."
Despite his inability to win at Bathurst and emulate the feat of his dad, Seton doesn't dwell on it too much.
"At the end of the day I've been unbelievably lucky in my career to say that I've driven at Bathurst 27 times and stood on the podium many times; many people in motorsport have never had that opportunity," said Seton.
"I see it as something that I would have loved to have done; my dad did it in 1965.
"I may not have won at Bathurst but I have the happy memories of winning those two championships, running my own team and enjoying the life that I had through motorsport.
"My career has been fantastic."
After running his own team for over 15 years, he sold his V8 Supercars licenses to Prodrive, which created Ford Performance Racing. Selling them to Prodrive also gave him the opportunity to race for the team.
Seton drove for FPR in 2003 and 2004 then joined forces with fellow Ford legend Dick Johnson, signing a two year deal in 2005. With much fanfare and publicity the super team of Seton and Johnson would attack the championship side by side, but the marriage would come to a premature end only 12 months in.
Seton describes that year as the worst of his career. Not only was he out of a drive, but it ended his full-time V8 Supercars career.
"To be totally honest I found it difficult because there was no honesty there," said Seton.
"I found you were always being judged and always on the edge and there was very little truth on job security or about things that went on in the team.
"I would say out of all my career it would be the hardest year I ever had.
"I'm one of those people that is straight forward and honest and I expect others to be the same and I didn't have that during that year."
After one more year in a Ford, teaming up at Stone Brothers in the endurance events, Seton did the unthinkable, he crossed over to Holden and its famous HRT factory team.
"It was a difficult decision, I'd been a Ford driver for 90% of my career except for a few years with Nissan," said Seton.
"I was fine being an endurance driver, but it got to the point where I couldn't get a phone call back from the then Ford motor sport manager. Not hearing from him made my decision pretty easy.
"Skaifey had approached me a year or two earlier about being involved in their endurance program but I said no because I was loyal to Ford.
"I didn't hear from them (Ford) so I knew where I stood and I still believed I had something to offer, so it made driving with HRT, which was a great team, pretty easy.
"I thought it was a great opportunity to get a great result and drive some great cars."
It's no surprise to hear that Seton's career highlights are his twin touring car championships, it's hard to beat winning titles in a car that he engineered, drove and owned.
Having retired after Bathurst in 2010, Seton happily acknowledges that his V8 Supercars career is now over and scoffs at the thought of a return – even if the opportunity presented.
"No, certainly no," Seton said.
"Unless you are in these cars all the time, and I haven't driven the Car of the Future, the existing car is a very hard car to drive.
"You need to be in them regularly and in a good team that technically know what they want out of the car – I wouldn't put myself through that pain."
While V8s are well and truly out of the equation, Seton still has an interest in racing. He raced in the Touring Car Masters last year and won at Bathurst, but a hiccup prior to Christmas means that he won't be gridding up any time soon.
"Originally we were going to do the Touring Car Masters, it would have been the whole season, but the guy that owns the car decided to sell it, so at this point in time I am not doing anything," said Seton.
"But I expect something will show up in the Historics and in Group C cars, there are always guys asking me to drive them.
"Something will pop up, and I am happy with that, it gives me more time to spend with my son Aaron and his karting.
"I've neglected that over the last two years because I've been too busy to help him develop his motor sport career."
13 year old Aaron is involved in racing and he's getting all the tuition required to give it a red hot go, but away from the go-kart track Seton is preparing cars for others.
"I'm pretty busy setting up and preparing other people's race cars," said Seton.
"I'm doing a lot of shock absorber work and helping people with asphalt and Speedway racing.
"I moved over to the Speedway world about five years ago and am getting rewarded with guys that are winning Australian championships using my products.
"It's not a full time job but it keeps me busy and involved in the technical side of motor sport which has always fascinated me."
Glenn Seton came close to winning Bathurst in 1995 – so close