FPR completes impressive day in Practice 4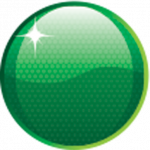 Ford Performance Racing has completed a busy day of practice for the V8 Supercars Championship in Hamilton by sweeping the top three places.
Teams began dipping into their weekend's allocation of new soft tyres in the second half of the fourth and final 30 minute session, with Will Davison eventually emerging on top from Mark Winterbottom and David Reynolds.
Davison's time of 1:21.79s proved a full second faster than the practice benchmark from last year.
Garth Tander, Tony D'Alberto, Craig Lowndes, Jonathon Webb, Michael Caruso, Todd Kelly and Lee Holdsworth rounded out the top 10.
Three-time and reigning champion Jamie Whincup was just 17th fastest in the session after failing to get a clean run on his soft tyres.
Greg Murphy's Pepsi Max Commodore returned to the track in the final session after missing Practice 3 due to a crash earlier in the day.
The local hero completed 11 laps to end the session at the foot of the times.
See below for the full Practice 4 result
| | | | | | |
| --- | --- | --- | --- | --- | --- |
| 1 | Trading Post FPR Ford | Will Davison | Ford Falcon FG | 1:21.7942 | |
| 2 | Orrcon Steel FPR Ford | Mark Winterbottom | Ford Falcon FG | 1:21.8281 | 0:00.0339 |
| 3 | The Bottle-O Racing Team | David Reynolds | Ford Falcon FG | 1:21.9083 | 0:00.1141 |
| 4 | Holden Racing Team | Garth Tander | Holden Commodore VE2 | 1:22.1358 | 0:00.3416 |
| 5 | Tony D'Alberto Racing | Tony D'Alberto | Ford Falcon FG | 1:22.2163 | 0:00.4221 |
| 6 | TeamVodafone | Craig Lowndes | Holden Commodore VE2 | 1:22.2234 | 0:00.4292 |
| 7 | Tekno Autosports | Jonathon Webb | Holden Commodore VE2 | 1:22.3173 | 0:00.5231 |
| 8 | Fujitsu Racing GRM | Michael Caruso | Holden Commodore VE2 | 1:22.5113 | 0:00.7171 |
| 9 | Jack Daniel's Racing | Todd Kelly | Holden Commodore VE2 | 1:22.5913 | 0:00.7971 |
| 10 | Irwin Racing | Lee Holdsworth | Ford Falcon FG | 1:22.6772 | 0:00.8830 |
| 11 | Team BOC | Jason Bright | Holden Commodore VE2 | 1:22.6848 | 0:00.8906 |
| 12 | Holden Racing Team | James Courtney | Holden Commodore VE2 | 1:22.7143 | 0:00.9201 |
| 13 | Lucky 7 Racing | Tim Slade | Ford Falcon FG | 1:22.9676 | 0:01.1734 |
| 14 | VIP Petfoods | Steve Owen | Ford Falcon FG | 1:22.9986 | 0:01.2044 |
| 15 | Jim Beam Racing | Dean Fiore | Ford Falcon FG | 1:23.0489 | 0:01.2547 |
| 16 | Tekno Autosports | Michael Patrizi | Holden Commodore VE2 | 1:23.0520 | 0:01.2578 |
| 17 | TeamVodafone | Jamie Whincup | Holden Commodore VE2 | 1:23.0632 | 0:01.2690 |
| 18 | Supercheap Auto Racing | Russell Ingall | Holden Commodore VE2 | 1:23.0853 | 0:01.2911 |
| 19 | Jim Beam Racing | Steven Johnson | Ford Falcon FG | 1:23.1090 | 0:01.3148 |
| 20 | Team iSelect | Taz Douglas | Holden Commodore VE2 | 1:23.1105 | 0:01.3163 |
| 21 | Fujitsu Racing GRM | Alexandre Premat | Holden Commodore VE2 | 1:23.2912 | 0:01.4970 |
| 22 | SP Tools Racing | Shane Van Gisbergen | Ford Falcon FG | 1:23.3547 | 0:01.5605 |
| 23 | Fair Dinkum Sheds Racing | Karl Reindler | Holden Commodore VE2 | 1:23.6707 | 0:01.8765 |
| 24 | Wilson Security Racing | David Wall | Holden Commodore VE2 | 1:23.7879 | 0:01.9937 |
| 25 | Team Norton DJR | James Moffat | Ford Falcon FG | 1:23.8334 | 0:02.0392 |
| 26 | Lockwood Racing | Fabian Coulthard | Holden Commodore VE2 | 1:24.0840 | 0:02.2898 |
| 27 | Jack Daniel's Racing | Rick Kelly | Holden Commodore VE2 | 1:24.2595 | 0:02.4653 |
| 28 | Pepsi Max Crew | Greg Murphy | Holden Commodore VE2 | 1:24.6888 | 0:02.8946 |