Extreme skaters take on Mount Panorama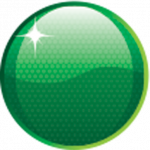 Mount Panorama will be the scene of a different type of racing next weekend.
Long boarders will return to the famous race circuit, starting their racing at Skyline and finishing halfway down Conrod Straight.
Over 300 competitors will converge on the Bathurst, New South Wales, circuit.
The extreme boarders will reach speeds of over 95km/h, and skaters say that there's no better place in the world to compete.
"There's no other skate track in the world like it," Cameron Kite told The Telegraph.
"Every corner is perfect. There's corners you won't find on the open road."
See below for a video of a past long board event at Mount Panorama.