Adam Clarke and Michael Pickens prepare for Sydney warfare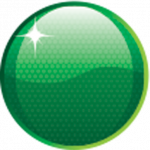 Two of the best in world Speedcar racing, Kiwi Michael Pickens and Newcastle's Adam Clarke are in the final stages of preparing for one of the most keenly anticipated rematches seen at Sydney Speedway in some time tomorrow night.
Clarke is making a rare appearance after a self-imposed exile from the sport for around four years and hasn't raced a midget at Parramatta since 2006, whilst Pickens – who divides his time between the USA, NZ and Australia is considered still to be one of the best talents ever to come out of the land of the long white cloud.
Clarke's mini-comeback will race two events – tomorrow night's Trans Tasman Challenge and then the 50-lap Classic the following week in a car owned by Tyrepower Sydney Speedway co-promoter, Brett Morris.
"I'm really using tomorrow night as an opportunity to clear out the cobwebs and get comfortable in a racecar again, it's been a while since I've driven competitively," said Clarke. "Our real push is on the 50 lapper, that's one of the biggest races in the country now and we're working towards putting in a huge performance there."
It remains to be seen if the former karting star will continue on with the campaign or if this indeed may be the last time we see Clarke in a racecar.
The pair were formerly team-mates for an NZ based squad and provided one of the most remembered moments in Speedcar history when they both flipped in synchronicity at Sydney Speedway.
Pickens re-unites with the Queensland based Jack Berry owned outfit – a team that he has driven for across several years in Australia.