2012 V8 Supercars calendar gets shake-up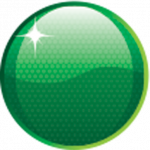 The 2012 V8 Supercars calendar has received a shake-up.
Speedcafe.com understands that Winton's event will be moved from August to November, becoming the new penultimate event.
It is unclear what track, if any, will replace Winton's August date. Eastern Creek Raceway has been mooted as a possible venue for the August date, but this was denied by Eastern Creek's management when contacted by Speedcafe.com.
The V8 Supercars Championship has not competed on the recently redesigned Eastern Creek since 2008.
The V8 Supercars conducted its 'free-to-the-public' pre-season test at Eastern Creek in 2011. Over 10,000 people visited the circuit for that one-day test.
The changes to the 2012 calendar come after V8 Supercars' attempts to secure an off-shore event, coupled with the Abu Dhabi round, appear to have failed.
Confirmation of the revised 2012 calendar is expected to be announced on Sunday.
Click below to read Speedcafe.com's V8 Race Guide.