Jason White continues Targa charge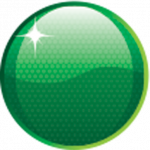 Lamborghini driver Jason White remains the man to beat at Targa Tasmania after stretching his lead to 48 seconds over defending champion, Tony Quinn, during the second day loop out to St Helens and back to Launceston.
Victorian Rex Broadbent leads Classic Outright by 18 seconds in his ultra-reliable 1974 Porsche 911 Carrera RS from Queenslander, Jon Siddins, in his 1970 Datsun 240Z. The two have cleared out on Donn Todd, who is third but over two and half minutes slower in his 1971 Ford Capri Perana.
White started the day with a 13 second buffer, and despite winning only three of the day's eight stages, he managed to move well ahead of Quinn's Nissan GT-R.
On the famous Sidling stage from Scotsdale, run in the reverse direction to normal and in atrocious conditions, White blitzed the field by 17 seconds and took 23 seconds from Quinn.
The big mover on the day was Matt Close, who set the fastest time on four stages to move his Audi TT RS from overnight sixth to third place, exactly one minute behind White.
His ascent was helped by the demise of Dean Herridge, who was fourth quickest on the opening day, but his Subaru WRX STI's engine failed on the first stage, Rossarden, forcing him to retire.
Brendan Reeves remains in the mix but has slipped back to fourth place, one minute 56 seconds behind White. His Mazda RX-8 SP could not match the outright speed of his European rivals, but the 23-year-old is still well placed with another 435 competitive kilometres to come over the final three days.
White made his move on the Sideling in light rains and heavy fog.
"We had a pretty good run up through the Sideling, but it was the most atrocious conditions that I've ever driven in the entire time I've been tarmac rallying," White said.
"They were the slipperiest of roads, and there was zero visibility up over the top of the mountain.
"It was a brand new challenge with the east coast being completely reversed, and it showed up where a few people have done a little bit more homework than others.
"We are in front, which is a good thing, but it's by no means a place to feel comfortable. But we're quietly confident with the car and everything feels good in that respect, which is a relief."
Broadbent has achieved his buffer in the Classic competition with a no-risk approach.
"Our day has been pretty good," he said. "It was weird because it was we, but it seemed grippy, and then all of a sudden it wasn't anymore and that made it quite exciting.
"I'm still fairly confident in our notes, but not confident in where I'm going to finish. We're going as quick as we can, but whether it's quick enough or not is the question."
Simon Evans continues to dominate the Showroom class in his Mazda3 MPS, now leading by one minute 20 seconds from the Renault of Gavin James.
Jamie Vandenberg, driving a 2006 Mitsubishi Lancer Evo IX, has taken over the 4WD Showroom lead, while overnight Early Modern leader, Tony Warren, crashed out of the competition, leaving Steve Spada as the man to catch in that category.
In the handicap competitions, Broadbent is the Late Classic leader and Siddins leads Early Classic, while Drew and Ella Kent are in front of the new Classic Florio competition. Wayne Clark and Trevor Berriman have a two minute 40 second break in the Vintage Rallye in their 1938 Dodge Speedster Special.
The Rookie Rallye has been run and won, with Peter Wrench and Liam Dunn taking the modern honours and Adam and Hayley Kudra the leading Classic competitors.
2012 Targa Tasmania after Day 2 (Provisional)
RDA Brakes Modern
| | | | |
| --- | --- | --- | --- |
| Position | Crew | Car | Time |
| 1 | Jason White / John White | 2011 Lamborghini Gallardo | 8m36s |
| 2 | Tony Quinn / Naomi Tillett | 2009 Nissan GTR, | +48s |
| 3 | Matt Close / Casey Close | 2010 Audi TT RS | +1m00s |
| 4 | Brendan Reeves / Rhianon Smyth | 2010 Mazda RX8 SP | +1m56s |
| 5 | Matt Sims / Dennis Sims | 2009 Nissan GTR | +2m06s |
| 6 | Jim Richards / Barry Oliver | 2011 Porsche 911 GT2 RS | +2m55s |
| 7 | Peter Rullo / Simon Isepp, | 2008 Nissan GTR | +2m57s |
| 8 | Lynn Rattray / Tony Jackson | 2008 Subaru WRX STI | +4m11s |
| 9 | Brendan Manion / Travis Dean | 2010 Subaru WRX STI | +5m09s |
| 10 | Frank Purdey / Cameron Reeves | 2009 Nissan GTR | +5m24s |
Shannons Classic Outright
| | | | |
| --- | --- | --- | --- |
| Position | Crew | Car | Time |
| 1 | Rex Broadbent / Chris Randell | 1974 Porsche 911 Carrera RS | 12m32s |
| 2 | Jon Siddins / Darren Ferguson | 1970 Datsun 240Z | +18s |
| 3 | Donn Todd / Dean Tighe | 1971 Ford Capri Perana | +2m47s |
| 4 | Colin Byrne / Paul Stoopman | 1971 Alfa Remeo GTV 1000 | +5m15s |
| 5 | Matthew Cardinaels / Damien Thomlinson | 1972 Datsun 240Z | +5m25s |
Country Club Tasmania Showroom
| | | | |
| --- | --- | --- | --- |
| Position | Crew | Car | Time |
| 1 | Simon Evans / Sue Evans | 2009 Mazda3 MPS | 12m56s |
| 2 | Gavin James / Tim Kulhanek | 2011 Renault Megane RS 250 | +1m20s |
| 3 | Adam Dodd / Lee Challoner-Miles | 2006 Mazda MX5 | +5m43s |
| 4 | Adam Spence / Tracey Button | 2007 BMW 130i | +5m43s |
| 5 | Andrew McKay / Hartley Sutcliffe | 2006 Mazda MX5 | +9m43s |
Video highlights from the day