ITM400 Hamilton V8 Race Guide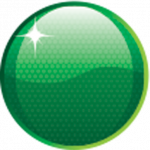 Speedcafe.com's Race Guide to this weekend's ITM400 Hamilton is now available.
After a mixed five-year spell at the Hamilton street course, the V8 Supercars Championship farewells the circuit this weekend.
While we know that this is the last V8 race at Hamilton, the future of the V8s in New Zealand is less clear. Is this NZ's final V8 Supercars race for the foreseeable future? According to last year's local hero Shane van Gisbergen, it would be a tragedy if that's the case …
Inside this edition of Speedcafe's V8 Race Guide, van Gisbergen speaks about what it takes to win at Hamilton, his championship campaign thus far and the future of the V8s in his home country.
Speedcafe.com's Hamilton Race Guide also features profiles, statistics and analysis on every driver and team, plus an in-depth technical preview from Ford Performance Racing's technical director Campbell Little.
Click below to read Speedcafe.com's V8 Race Guide.