Carrera Cup looks at introducing revised formats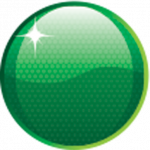 The Porsche City Index Carrera Cup Australia is exploring the option of introducing longer races into its formats.
Traditionally, Carrera Cup holds three 20 minute races over an event, but management is looking at mixing the formats up, which could include races as long as 50 minutes.
Race format changes will be heavily dictated by scheduling. Carrera Cup holds all of its events as a primary support category to the V8 Supercars Championship, and the current deal with V8 Supercars allows them one hour of racing time each weekend.
There is, however, the potential to negotiate more track time, and if successful, could see the class take on different race scenarios.
Porsche Cars Australia's motorsport manager Jamey Blaikie says that he is interested in weighing up all possible formats.
"We'd like to do some longer races," Blaikie told Speedcafe.com.
"Our cars can run almost an hour long race on the one fuel tank. We definitely don't want fuel stop races, so anything within our tank range is an option.
"It's all schedule dependant. It's quite a lengthy discussion to be had with V8s, but I'd like to sit down and have that discussion at some point.
"The other thing for us is that we have quite a considerable television package. They are half hour time slots, and we don't want a 40 minute race being cut to fit into the available television time.
"We'll try and get some variety in, but we'll see how we go. I'd like to do it, but there's so many things to consider."
Blaikie says that he has the backing of his competitors for longer races, but to ensure costs don't blow out, he insists that any format change will not include pit stops for fuel or tyre changes.
"The competitors are more than happy to do the longer races," he said.
"We have to keep an eye on costs though. We don't want to be in a position to do artificial pit stops to try and make the races more exciting. That means the teams have to bring along extra guys and more equipment.
"We need to keep exciting racing, but have no refuelling and no tyre changes."
The Porsche City Index Carrera Cup Australia returns for Round 3 at Barbagallo Raceway early next month. Three 20 minute races have been scheduled.