Wayne Newby vows to return after Adelaide crash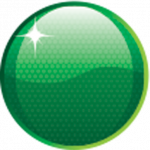 Defending ANDRA Pro Series Top Alcohol Champion, Wayne Newby will be back on track next month at the Nitro Champs in Sydney following his massive crash in the final of the Pro Series 1000 in Adelaide at the weekend.
Sydney-sider Newby's JBS Tools dragster – operating from the left lane – crossed the centreline in the final against John Cannuli and slammed the right hand side Adelaide International Raceway retaining wall, destroying the car (pictured).
"When I saw John (Cannuli) run the 4.89sec in the semis, I knew we had to hop it up for the final and we went too far. No excuses, I just drove it too far," Newby admitted.
"The wheels spun bad and I got crossed up across the centreline," explained Newby. "I pulled the chutes & thought it would correct the car, but I collected the wall side on.
"Physically, my legs were flung around a little in the cockpit so they got a bit bashed up, but the rest is fine."
He is currently importing a Funny Car from the USA to continue his charge towards a successful defence of the Australian Top Alcohol Title – but that car may not arrive in time for the May 4-6 Nitro Champs meeting. Newby has a backup plan available should the car not be here in time.
"I'm hoping to get the Funny Car which is still on the water from the USA, the boat was meant to dock on Monday," he said. "If that's not here in time I will borrow Aaron Hambridge's car. We will be there, we're just not sure what in."
Newby praised his fellow ANDRA Pro Series competitors for their support following the crash.
"Our fellow drag racers were really there to help us pick up the pieces after the crash and we're privileged to be part of such a fantastic group of people," he continued. "They helped feed us and pack the trailer. Rick Gauci and his team went over and above, re-arranging their trailer to bring our mess home!
"The support was just awesome, we even had offers of plane tickets to get me home. Drag racing truly is a family.
"We'll be back – there is no question of that."
ANDRA continues to receive praise for the first event conducted over the 300 metre (1000 feet) distance – the standard for the major nitro NHRA categories in America – along with the expansion into new markets.
AMATEUR VIDEO OF THE WAYNE NEWBY CRASH: