Rob Crawford returns to V8 Supercars with Kellys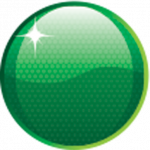 Long-time V8 Supercars team manager Rob Crawford will make a return to sport as team manager for Kelly Racing's #11 Fair Dinkum Sheds Racing and #51 Pepsi Max Crew entries.
Crawford will manage the Commodores of Karl Reindler and Greg Murphy during race meetings, at tests and the team's workshop.
Crawford will make his first appearance for Kelly Racing at the ITM400 Hamilton in New Zealand this weekend.
Matthew House will continue to perform the same function for the Jack Daniel's Racing entries of Todd and Rick Kelly.
Kelly Racing co-owner Todd Kelly was pleased to bring Crawford, one of the most successful team managers in the sport, into the team.
"The appointment of Rob Crawford was a further step in developing the team's ideal staff structure," said Kelly.
"This will be a huge boost to Greg Murphy, Karl Reindler and all the crew on our Fair Dinkum Sheds and Pepsi Max cars as the experience and success Rob has had in V8 Supercars as Team Manager is impressive to say the least.
"Rob will also be pivotal for the added responsibilities of the team with our 2013 Car of the Future program with Nissan.
"We have two important but separate business streams underway concurrently being the Car of the Future Development Program and 2012 Race Operations of which Rob will play a critical role in Race Operations department."
Crawford has experienced considerable success in Australian motorsport with four Bathurst wins and two championship victories at the Holden Racing Team, plus its offshoot teams Kmart Racing and HSV Dealer Team. Prior to that, Crawford played a key role with Gibson Motorsport when that team was the factory Nissan team.
Crawford is well known to the Kelly family and Murphy through his successful tenure at the helm of the Kmart Racing Team where Todd Kelly, Rick Kelly and Greg Murphy all enjoyed great success as part of a four-car team structure along with the Holden Racing Team.
"This is great news for the team and our sponsors," said Murphy.
"I have worked closely with Rob in the past and his experience will add a vital element to the Kelly Racing Plan. Rob gets the most of out of his people and have great respect not only for his attention to detail but his preparedness to get into the trenches with the boys when the going gets tough."
Crawford is pleased to rekindle links not only with Murphy and the Kelly family, but also Nissan ahead of the team's switch to Nissan Motorpsort from next season.
"To be part of this growth phase of Kelly Racing and be there for the 2013 Car of the Future program with Nissan was genuinely a major motivation for my return," said Crawford.
"The operation is very impressive and I have no doubt the team will be a dominant force in the future. However before that we have a job to do this year and I will be giving it my all to get these cars further up the grid."
In other team change news, Brad Jones Racing confirmed yesterday that Jason Bright and Fabian Coulthard will swap engineers. Bright's long-time wing man Phil Keed will take over duties on Coulthard's #14 Lockwood Racing entry, while Andrew Edwards will now look after Bright's #8 Team BOC Commodore.