Matt Stone Racing receives crucial SBR upgrades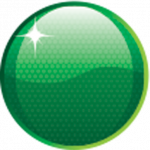 Matt Stone Racing's two-car Dunlop Series team will enter the second round of the 2012 title at Barbagallo Raceway with an upgraded technical package.
MSR, run by Jim Stone's son Matt, will compete with an upgraded spring and shock package from technical partner Stone Brothers Racing, plus a number of other upgrades.
The team staged a full test day at Queensland Raceway recently, with team drivers Ash Walsh and Daniel Jilesen running through the scheduled upgrades the MSR team had made since the opening round of the series in Adelaide.
Walsh enjoyed a competitive opening round, currently sitting sixth outright. Jileson's car required a significant rebuild after enduring a start-line crash in the opening race of the season.
Walsh says that with the upgrades, plus the team's performance at the test, he is confident of a strong showing in Perth early next month.
"The team enjoys a close relationship with Stone Brothers Racing and I was itching to trial the upgrades made to the car since Adelaide," Walsh said.
"We ran a very productive day focusing on a number of set up changes. I was pleased that we were still able to run times in the afternoon that we did in the morning despite the tyres being shot and the track quite a bit hotter."
Team owner Matt Stone said he is keen to keep the momentum rolling and is looking forward to the trip across the Nullarbor.
"The first round delivered a good result for Ash and the team has really developed this season," he said.
"We had a tough run in Perth in 2011 so we are looking to continue the momentum we had at Clipsal and run with the lead group. Ash is doing a good job and I think we took another step forward with him and our engineering group at the test."
The Dunlop Series heads to Barbagallo Raceway in Perth on May 4-6
See below for a video package on the team's Queensland Raceway test.