Jason White out front on Targa Day 1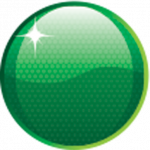 The opening day of Targa Tasmania has been dominated by Jason White in his Lamborghini Gallardo, but young rally gun, Brendan Reeves, has given a glimpse of what might be coming with a show of great speed in his Mazda RX-8 SP late in the afternoon stages.
At the end of the first eight stages across 72.5 competitive kilometres, White leads the defending champion Tony Quinn, driving a Nissan GT-R, by 13 seconds with Reeves third, a further 12 seconds back.
Rex Broadbent, the master of the classics cars, was leading his division in his trusty 1974 Porsche 9121 Carrera, finishing the day eight seconds ahead of Jon Siddins in his Datsun 240Z, with Donn Todd back in third in his 1971 Ford Capri Perana, 25 seconds behind.
The top five modern cars all went to Sheffield for lunch even, but the afternoon stages produced the action. White won the first three stages after the break, clearing out to a 16 second lead over Quinn after dominating the Paloona stage, one of his favourites in the event.
But on the very next stage, run in reverse to normal and in wet conditions, Reeves dominated in his Mazda RX-8 SP completing the 8 kilometre Holwell stage 16 seconds quicker than the top contenders. With so many new stages facing the field over the next four days, and with more rain expected, Reeves and fellow pace note expert, Dean Herridge, now fourth in his Subaru WRX STI, might come into their own.
White finished the day well aware that he was already involved in a mighty scrap.
"We were holding absolutely nothing back, it's 100 per cent attack and a matter of making hay while the sun shines," said White.
"Nook and Paloona were stages I know quite well, so it was maximum attack on them, so it's just a matter of trying to maintain our lead."
Reeves was pleased with his day, only his third behind the wheel of the Mazda RX-8.
"It's been good so far, just getting the feeling for the car and not trying to push too hard," said Reeves.
"But now it's raining it changes things a lot as I've never driven the car in the wet. It's a totally different feeling for us, and hopefully we can build some speed in the wet and see how that goes."
Broadbent is going for his sixth straight Classic Outright win. Normally he starts slowly and takes the lead later in the competition, but in 2012 he has come straight out of the blocks.
"I'm not surprised to be leading this early in the event as I have a fantastic navigator and we did a very, very good recce," said Broadbent.
"We were particularly thorough and I'm feeling much more confident than I've ever done in the past.
"I don't like the rain much though, it's always a testing time, and I know our competition in the Datsun (Jon Siddins) is very good in the wet and slippery conditions, so he could well be in front before long."
Four-time Australian Rally Champion, Simon Evans, in his Mazda3 MPS, is leading the Showroom class by 35 seconds from the new Renault Megane RS 250 of Gavin James.
Dean Evans, in a Mitsubishi Lancer, holds a narrow lead in Showroom 4WD and pre-event Early Modern favourite, Hobart's Tony Warren, already has a handy one-minute buffer in his Lancer.
In the handicap competitions, Robert Gambino is leading Late Classics in his 1976 Ferrari 308 GTB, while the Early Classics leader is Jon Siddins.
2012 Targa Tasmania after Day 1 (Provisional)
RDA Brakes Modern
| | | | |
| --- | --- | --- | --- |
| Position | Crew | Car | Time |
| 1 | Jason White / John White | 2011 Lamborghini Gallardo | 1m44s |
| 2 | Tony Quinn / Naomi Tillett | 2009 Nissan GTR, | +13s |
| 3 | Brendan Reeves / Rhianon Smyth | 2010 Mazda RX8 SP | +25s |
| 4 | Dean Herridge / Ben Searcy | 2008 Subaru WRX STI | +50s |
| 5 | Jim Richards / Barry Oliver | 2011 Porsche 911 GT2 RS | +59s |
| 6 | Matt Close / Casey Close | 2010 Audi TT RS | +1m02s |
| 7 | Matt Sims / Dennis Sims | 2009 Nissan GTR | +1m50s |
| 8 | Peter Rullo / Simon Isepp, | 2008 Nissan GTR | +1m52s |
| 9 | Lynn Rattray / Tony Jackson | 2008 Subaru WRX STI | +1m56s |
| 10 | Michael Pritchard / Tim Stephens | . 2004 Porsche 911 GT3 | +1m57s |
Shannons Classic Outright
| | | | |
| --- | --- | --- | --- |
| Position | Crew | Car | Time |
| 1 | Rex Broadbent / Chris Randell | 1974 Porsche 911 Carrera RS | 3m40s |
| 2 | Jon Siddins / Darren Ferguson | 1970 Datsun 240Z | +8s |
| 3 | Donn Todd / Dean Tighe | 1971 Ford Capri Perana | +23s |
| 4 | John Ireland / Michael Ribot | 1977 Porsche 911 Carrera 3 | +1m24s |
| 5 | Matthew Cardinaels / Damien Thomlinson | 1972 Datsun 240Z | +1m52s |
Country Club Tasmania Showroom
| | | | |
| --- | --- | --- | --- |
| Position | Crew | Car | Time |
| 1 | Simon Evans / Sue Evans | 2009 Mazda3 MPS | 4m10s |
| 2 | Gavin James / Tim Kulhanek | 2011 Renault Megane RS 250 | +35s |
| 3 | Adam Spence / Tracey Button | 2007 BMW 130i | +1m36s |
| 4 | Adam Dodd / Lee Challoner-Miles | 2006 Mazda MX5 | +1m44s |
| 5 | Andrew McKay / Hartley Sutcliffe | 2006 Mazda MX5 | +2m45s |