Formula Ford introduces state entry incentives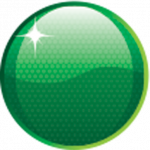 The Australian Formula Ford Championship has created the Chairman's Cup, a program designed to introduce state level racers to national level competition.
Genuine state-level competitors will be allowed to enter up to two rounds of the six remaining on the 2012 championship schedule at a reduced entry fee, with a separate point score kept to award the Chairman's Cup at season's end.
The initiative will see entry fees reduced by $1000, with eligible race meetings including Bathurst, Townsville, Phillip Island, Sandown, Queensland Raceway and Winton.
With state-level competition, particularly in Victoria, enjoying huge fields, chairman of Australian Formula Ford Management Rod Barrett says that the Chairman's Cup is an incentive to aid the transition of up and coming competitors to the national level.
"Currently we are experiencing bumper fields in state level racing, and we are looking to give these competitors the opportunity to sample the best tracks and biggest events that we attend," Barrett said.
"The Australian Formula Ford Championship is professionally run, exclusively at V8 Supercars events, with a nationwide TV package through the Seven Network.
"For a lot of state competitors there is a perception that the financial step up is difficult to make, so we have addressed that, and we hope that the opportunity to sample national racing will lead to an increase in full-time competitors next season.
"One of the attractions of racing in the Australian Championship is that competitors can gauge themselves against the best drivers and teams.
"You have to look no further than the Australian Grand Prix, where part time national level driver Jonathon Venter finished third in the final race, with his efforts coming one week after placing third in a state round at Winton."
The next round of the Australian Formula Ford Championship takes place at the Phillip Island Grand Prix Circuit on May 18-20.