David Sera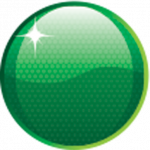 David Sera is one of Australia's successful karters.
The 23 year-old has an almost unbelievable record of wins and accolades from his stint in the sport, including 12 Australian karting championships, 44 state karting championships and has won events in Australia, America, New Zealand and France.
After his longer-than-anticipated stint in karting, Sera is making the move in the race car world, debuting in Formula Ford this weekend at the second round of the Victorian state championships.
Driving for Minda Motorsports, Sera hopes to progress quickly through the Formula Ford ranks and into V8 Supercars.
Speedcafe.com's Grant Rowley spoke with Sera ahead of his his much-anticipated Formula Ford debut.
SPEEDCAFE: This will be your first Formula Ford race. What track mileage have you had prior to this weekend?
DAVID SERA: I tested a Kent-powered car for the CAMS Rising Stars about five years ago. My most recent drive was at Phillip Island last Wednesday. I'm going into the deep end this weekend, but hopefully I have enough experience over the years to put me in good stead.
SPEEDCAFE: You come into Formula Ford with fantastic karting pedigree, but do you treating this as a brand-new start?
SERA: Definitely. It's a whole new ball game – gears, shocks, suspension, things that I'm not used to in karting. However, the fundamentals of race craft and race lines come naturally from karting.
I'll just have to work with the engineers and team-mates to help fast track my progression.
SPEEDCAFE: In terms of results, what's your expectation?
SERA: I want to finish with a straight car and lots of experience. I'll be competing in a couple of national rounds later in the year, so hopefully by that stage, I'll have enough experience to tag onto the back of the back of those guys.
From testing last week, I think we can be half competitive, but we'll see how it goes.
SPEEDCAFE: How did you feel you adapted to the car during testing?
SERA: Gear changes weren't be too much of an issue. The big thing is dealing with car set-ups, but the guys at Minda Motorsports – Bruin Beasley and Barry Ryan – have been great in trying to change a few things and see what it feels like. They helped me experience a feel different things in the car.
When it comes to racing conditions, it will be a bit different, a bit more intense, compared to just running around in testing. I'm confident with where we are at, and the Minda guys have been around long enough to fast track my learning.
SPEEDCAFE: You've got some handy corporate support for your racing car debut. Monster Energy Drinks has stuck with you, and Coates Hire has jumped on board as your major backer …
SERA: Yeah, their support is fantastic. I've had some great help from Adam Bailey my manager. He's been working a lot with Coates Hire and Monster and it's terrific to have been able to put together this package.
I've been speaking with the Jeremy Hill from Coates Hire for a couple of years, and fortunately, we've been able to get things rolling.
It's great to have the association with these guys. They love their motorsport and have been very support of young drivers. Now I want to deliver them the best results.
SPEEDCAFE: So what's you plans after 2012? Do you do the whole Australian Formula Ford Championship, or do you look into doing some V8 Supercars racing?
SERA: I want to fast track my Formula Ford program as quickly as I can. I really want to be in the Development Series next year.
I'd rather spend a couple of years in the Development Series, learning that class, because that's where I want to be in five years time. I definitely want to be doing some laps (in a V8) later this year, so I can be prepared for 2013. In Formula Ford, you may not get those opportunities.
So I'll do seven rounds of Formula Ford this year, and if all goes well and the guys from Coates Hire and Monster are happy, we'll look at stepping it up into V8 Supercars.
SPEEDCAFE: You've driven a Kelly Racing Commodore on a number of occasions, but Coates has a long-standing deal with Walkinshaw Racing. Do you still have a link with a V8 Supercars team?
SERA: It was great to have an alliance with Kelly Racing. They gave me my first V8 Supercars experiences, and also a chance on the Shannons Supercar Showdown, which was a fantastic opportunity.
With the tie in with Coates Hire, they have a deal with Walkinshaws, so we'll see how that pans out, but I have no deal with any V8 team at the moment.
SPEEDCAFE: So from here, what happens to your karting career?
SERA: Karting is on the back burner at the moment. I have been doing for that long, that if there was a one-off meeting at the end of the year that popped up, I wouldn't need to do any testing for it. I'd also like to go back to Las Vegas in November and do another race with our Arrow guys in America.
Other than that, karting is on hold and I'm going full hog at the race car stuff.