Jason White makes Targa startline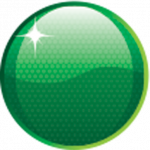 After being forced to replace the engine of his Lamborghini Gallardo overnight, local hope Jason White has demonstrated that he remains a threat to the outright Targa Tasmania title by producing blistering speed on the opening two Prologue stages north of Launceston.
On the first run on the 5.46 kilometre Lilydale stage, White eased his way into the competition and conceded six seconds to defending titleholder, Tony Quinn, in his Nissan GT-R.
However, on the traditional 4.8 kilometre Tempco Prologue at George Town, White revealed his true pace, taking four seconds from the field to finish the day just two seconds behind Quinn.
Dean Herridge was a further 13 seconds back in third place in his Subaru WRX STI, with another driver expected to challenge across the coming five days, Brendan Reeves in a Mazda RX8 SP, another seven seconds back in fourth.
While the Prologue times are used for seeding purposes only, White was relieved that the work at his Devonport workshop had paid dividends and he was right back in the event.
White's engine failed at the pre-event media day on Monday, forcing his crew to work into a late-night shift to prepare its replacement.
"I had a few nervous moments this morning when I woke up and wondered if everything had been tightened and checked, but everything is okay and it just drove like normal," White said.
"There's still a concern now that we are running on a severely second-hand engine that was replaced for obvious reasons – we didn't just replace it for the hell of it.
"But we're not going to worry about it too much – what will be will be. Hopefully we've had enough bad luck before the event that we may have got rid of it all and it will be smooth sailing from here on.
"We started the engine change about seven o'clock last night, and it was all plumbed up and running by 2am. We did a few final checks and put the bumpers on this morning, and drove it out of the workshop about 10am, so it was a pretty slippery operation."
In the Classic Outright competition, Rex Broadbent, in his 1974 Porsche 911, finished the day 1.5 seconds quicker than the 1970 Datsun 240Z of Jon Siddins, with another of the pre-event favourites, Donn Todd, third in his 1971 Ford Capri Perana.
Broadbent is going for a sixth successive Classic Outright victory this week, and was happy with his run today in his first drive since last year's Targa Tasmania.
"The extra prologue stage has been a bonus for me as I'm a notoriously slow starter, so having this early stage has been great," Broadbent said.
"We did a really good recce on it and I felt fairly confident. I'm very happy with the time and the car feels really good."
In the other competition categories, Hobart's Tony Warren (Mitsubishi Lancer Evo 7) was the pacesetter in Early Modern, Simon Evans, in his Mazda3 MPS, started where he is expected to finish in Showroom, while Dean Evans was quickest in Showroom 4WD.
RDA Brakes Modern
| | | | |
| --- | --- | --- | --- |
| 1 | Tony Quinn / Naomi Tillett | 2009 Nissan GTR | 5:30.89 |
| 2 | Jason White / John White | 2011 Lamborghini Gallardo | +0:02.16 |
| 3 | Dean Herridge / Ben Searcy | 2008 Subaru WRX STI | +0:15.22 |
| 4 | Brendan Reeves / Rhianon Smyth | 2010 Mazda RX8 SP | +0:22.19 |
| 5 | Jim Richards / Barry Oliver | 2011 Porsche 911 GT2 RS | +0:24.80 |
Shannons Classic Outright 
| | | | |
| --- | --- | --- | --- |
| 1 | Rex Broadbent / Chris Randell | 1974 Porsche 911 Carrera RS | 5:53.03 |
| 2 | Jon Siddins / Darren Ferguson | 1970 Datsun 240Z | +0:01.54 |
| 3 | Donn Todd / Dean Tighe | 1971 Ford Capri Perana | +0:12.34 |
| 4 | David Gainer / Gus Conduit | 1971 Datsun 240Z | +0:18.16 |
| 5 | Matthew Cardinaels / Damien Thomlinson | 1972 Datsun 240Z | +0:20.91 |
Here is the news wrap from the Prologue