FPR's form not enough to sway bookies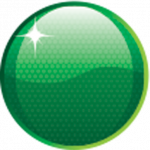 Ford Performance Racing might be leading the championship, and appear the team to beat in the V8 Supercars Championship, but the bookies have other ideas.
Reigning V8 Supercars champion Jamie Whincup will head into this weekend's ITM400 Hamilton as the event favourite, according to leading betting agency Sportsbet.com.au.
The TeamVodafone ace 'spun and won' in the category's last race at Symmons Plains, and currently sits second in the V8 title.
Whincup is 18 points behind FPR's Will Davison in the title race, and while the pair have both taken two race wins this year, the bookies still have Whincup as the man to beat.
"Whincup has proven to be a tough competitor over a number of years," said Sportsbet.com.au representative Shaun Anderson.
"It looks to be an open race, but so far, the majority of the money has been for Whincup so we feel he deserves to be favourite."
Davison, along with team-mate Mark Winterbottom and TeamVodafone's Craig Lowndes are listed at $5.50, ahead of last year's Hamilton winner Shane van Gisbergen
Local driver van Gisbergen was the hero of New Zealand last year and, after a competitive start to the 2012 V8 championship, the bookies predict some support for van Gisbergen.
"He was in good form again and being on home turf will give him an edge. We think he can back it up again and at $9.00 could be value," said Anderson.
The ITM400 Hamilton street race kicks off this Friday.
See below for odds for the winner of Hamilton's Race 5 (Saturday) from Sportsbet.com.au.
Jamie Whincup (Holden)
3.25
Craig Lowndes ( Holden)
5.50
Mark Winterbottom ( Ford)
5.50
Will Davison (Ford)
5.50
Shane van Gisbergen (Ford)
9.00
Garth Tander (Holden)
13.00
Lee Holdsworth (Ford)
17.00
Dave Reynolds (Ford)
21.00
Rick Kelly (Holden)
21.00
Tim Slade (Ford)
26.00
Todd Kelly (Holden)
31.00
James Courtney (Holden)
45.00
Jonathon Webb ( Holden)
81.00
Greg Murphy (Holden)
81.00
Steve Owen (Ford)
81.00
Steven Johnson ( Ford)
81.00
Michael Caruso (Holden)
101.00
Alexandre Premat (Holden)
126.00
Jason Bright (Holden)
151.00
James Moffat ( Ford)
151.00
Fabian Coulthard (Holden)
151.00
Taz Douglas (Holden)
151.00
Russell Ingall ( Holden)
251.00
Michael Patrizi (Holden)
251.00
Tony D'Alberto ( Ford)
251.00
David Wall (Holden)
751.00
Dean Fiore ( Ford)
751.00
Karl Reinder (Holden)
751.00