Hughes out to avenge 2011 disappointment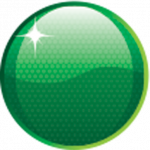 In the final of both rounds of the Castrol EDGE CIK Stars of Karting Series held at Newcastle during 2011, Adam Hughes appeared to be on track for victory – until a mechanical failure ended his race while leading.
The JAM Racing driver believes that victory at this weekend's second round of 2012 is the only thing that will make up for last year's disappointment.
When he won on debut in Australia's elite series at the final round of 2010, Hughes started the 2011 series as one of the favourites for the James Courtney trophy. But without a win since his debut event he saw his JAM Racing team-mate Jake Spencer claim last year's series crown.
"After last year's disappointment in not just one, but two, rounds at Newcastle I'm very determine to take the win this weekend," said Hughes.
"It's definitely a frustration to know that I haven't won since my debut round but it also drives me harder to want to win which will also make my next victory even more enjoyable."
During this year's series opener in Adelaide Hughes crossed the line in fourth place in the main event, while not exactly the finish he was aiming for the 23 year-old left the round second in the championship standings due to his consistent finishes across the weekend.
"Certainly a podium finish in round one would have been nice but I didn't quite have the speed to get there, so it was a case of gaining as many points as possible in the chase for the championship. I've got my eye on the bigger prize in 2012," said Hughes.
Hughes, who is a two-time Australian Champion in the Formula 100 category, believes he and the JAM Racing team are continually improving their work rate in between rounds to maintain their place near the front of the field.
"During the off season we all put in a huge amount of time and effort to ensure we were fully prepared for the start of the year, while this certainly paid off for Jake (Spencer) to win the round I didn't quite make it onto the podium," said Hughes.
"Every time that we go to a round we seem to have been working harder to ensure we are fully prepared, and this weekend will be no different."
The extra preparation put in by the JAM Racing crew is not just because their continually trying to better themselves but also because the level of competition in the Pro Light (KF1) category is continually rising.
"Last year you could have said that realistically there was only a handful of drivers who were in with a good shot at the title, now there's probably eight to ten drivers who are in with a shot," said Hughes.
Practice for this weekend's Castrol EDGE CIK Stars of Karting Series in Newcastle will be held on Friday ahead of qualifying and heat races on Saturday. A pair of 25-lap main events will be contested for each of the three Pro categories on Sunday.