Will Power wins at Long Beach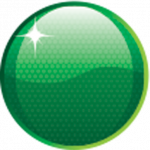 Will Power has won his second straight IZOD IndyCar race of the season, winning the Toyota Grand Prix of Long Beach on fumes.
The win puts Power at the top of the IndyCar standings.
Power and all the other Chevrolet-powered cars were forced to take a 10 spot grid penalty and he started from 12th.
Over the first half of the race he was virtually unseen as he drove to a fuel strategy which allowed him to complete the race on two stops while everyone else in the race made one extra stop.
As he battled with Simon Pagenaud, Power was able to stay in front while keeping things clean and economical.
"I thought it would be very tough to win the race," said Power.
"But once again good strategy and we ran hard when we had to and at the end there we had to save so much fuel.
"To win this race after four years of trying makes this one of my best wins."
As good as it was for Power, fellow Penske drivers Ryan Briscoe and Helio Castroneves finished back in seventh and 10th after their strategies of getting to the front early put them out of the optimal fuel strategy sequence.
A poor day for Target Chip Ganassi Racing with Kiwi Scott Dixon failing to finish with mechanical failure, while Dario Franchitti struggled in 14th place after starting from the pole position.
RESULTS: Toyota Grand Prix of Long Beach
| | | | |
| --- | --- | --- | --- |
| Pos | Driver | Car | Laps |
| 1 | Will Power | Chevrolet | 85 |
| 2 | Simon Pagenaud | Honda | 85 |
| 3 | James Hinchcliffe | Chevrolet | 85 |
| 4 | Tony Kanaan | Chevrolet | 85 |
| 5 | JR Hildebrand | Chevrolet | 85 |
| 6 | Ryan Hunter-Reay | Chevrolet | 85 |
| 7 | Ryan Briscoe | Chevrolet | 85 |
| 8 | Takuma Sato | Honda | 84 |
| 9 | Rubens Barrichello | Chevrolet | 84 |
| 10 | Helio Castroneves | Chevrolet | 84 |
| 11 | Justin Wilson | Honda | 84 |
| 12 | James Jakes | Honda | 84 |
| 13 | E.J. Viso | Chevrolet | 84 |
| 14 | Ed Carpenter | Chevrolet | 83 |
| 15 | Dario Franchitti | Honda | 82 |
| 16 | Oriol Servia | Lotus | 82 |
| 17 | Sebastien Bourdais | Lotus | 82 |
| 18 | Charlie Kimball | Honda | 80 |
| 19 | Katherine Legge | Lotus | 80 |
| 20 | Simona De Silvestro | Lotus | 74 |
| 21 | Alex Tagliani | Lotus | 46 |
| 22 | Mike Conway | Honda | 41 |
| 23 | Scott Dixon | Honda | 27 |
| 24 | Graham Rahal | Honda | 23 |
| 25 | Marco Andretti | Chevrolet | 22 |
| 26 | Josef Newgarden | Honda | 0 |
2012 IndyCar Series Standings
| | | | | | | | |
| --- | --- | --- | --- | --- | --- | --- | --- |
| RK | DRIVER | POINTS | BEHIND | WINS | POLES | TOP 5 | TOP 10 |
| 1 | Will Power | 127 | — | 2 | 1 | 2 | 3 |
| 2 | Helio Castroneves | 103 | -24 | 1 | 1 | 2 | 2 |
| 3 | Simon Pagenaud | 100 | -27 | 0 | 0 | 2 | 3 |
| 4 | Scott Dixon | 96 | -31 | 0 | 0 | 2 | 2 |
| 5 | James Hinchcliffe | 95 | -32 | 0 | 0 | 2 | 3 |
| 6 | Ryan Hunter-Reay | 81 | -46 | 0 | 0 | 1 | 2 |
| 7 | Ryan Briscoe | 73 | -54 | 0 | 0 | 1 | 2 |
| 8 | Graham Rahal | 62 | -65 | 0 | 0 | 1 | 1 |
| 9 | Rubens Barrichello | 59 | -68 | 0 | 0 | 0 | 2 |
| 10 | JR Hildebrand | 57 | -70 | 0 | 0 | 1 | 1 |
| 11 | E.J. Viso | 54 | -73 | 0 | 0 | 0 | 1 |
| | Tony Kanaan | 54 | -73 | 0 | 0 | 1 | 1 |
| 13 | Dario Franchitti | 52 | -75 | 0 | 1 | 0 | 1 |
| | Justin Wilson | 52 | -75 | 0 | 0 | 0 | 2 |
| 15 | Mike Conway | 50 | -77 | 0 | 0 | 0 | 1 |
| 16 | Takuma Sato | 48 | -79 | 0 | 0 | 0 | 1 |
| 17 | Sebastien Bourdais | 47 | -80 | 0 | 0 | 0 | 1 |
| 18 | Marco Andretti | 45 | -82 | 0 | 0 | 0 | 0 |
| | Oriol Servia | 45 | -82 | 0 | 0 | 0 | 0 |
| 20 | Charlie Kimball | 44 | -83 | 0 | 0 | 0 | 1 |
| 21 | James Jakes | 43 | -84 | 0 | 0 | 0 | 0 |
| 22 | Josef Newgarden | 42 | -85 | 0 | 0 | 0 | 0 |
| 23 | Ed Carpenter | 40 | -87 | 0 | 0 | 0 | 0 |
| 24 | Alex Tagliani | 37 | -90 | 0 | 0 | 0 | 0 |
| 25 | Katherine Legge | 36 | -91 | 0 | 0 | 0 | 0 |
| | Simona De Silvestro | 36 | -91 | 0 | 0 | 0 | 0 |