Targa favourite blows engine on event eve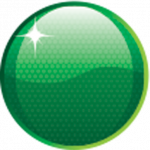 Targa Tasmania favourite, Jason White, has had a disastrous start to his 2012 campaign, blowing the engine of his Lamborghini Gallardo at the media day activity at Symmons Plains today.
Now the Devonport-based team faces a race against time to get the spare engine ready for the commencement of the rally tomorrow.
If they fail to make it to the start line at the Country Club, White will incur a time penalty that will effectively end his chance of victory.
It was a brand new engine fitted in preparation for this event, but they will now revert to the engine used in securing victory at Targa High Country and Targa Wrest Point earlier in the season.
"I was taking a few punters for an exciting lap or two and I heard a rattling noise and I thought it might have been a drive-line problem," White said.
"I was driving slowly back to the pits when there was a loud bang and everything just locked up solid on the pit entry road.
"We took it back to the garage and discovered there was a hole blown in the side of the (engine) block.
"All the data suggested the oil pressure was fine, so we've got no idea what caused it and we won't know until after the event now because all our efforts will be concentrated on putting our spare engine in tonight. It's going to be late one.
"The engine was brand new and had basically only done 120km.
"We drove it from Devonport to Symmons Plains today and only did three or four laps.
"The spare engine is a bit smokey, but the upside is that at least we won Targa High Country and Targa Wrest Point with it.
"But to be honest we had our fingers crossed towards the end of Targa Wrest Point, so we really don't know how it will go."