Greg Murphy Racing expands to four cars for Perth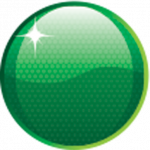 Greg Murphy Racing will expand to four cars for Round 2 of the Dunlop Series at Barbagallo Raceway in Perth.
West Australian Matt Hansen will drive for the GMR squad, joining the team's existing three drivers Dale Wood, Geoff Emery and Marcus Zukanovic.
It will be Hansen's second drive with GMR, having also driven with the Victorian-based team in the Barbagallo round of last year's series.
Hansen tested with the GMR at Winton Motor Raceway today, alongside Wood, Emery, Zukanovic, as well as other Dunlop Series teams Matthew White Racing, Dreamtime Racing and Minda Motorsport.
Hansen, who also competes in the Kumho Tyres V8 Touring Car class, says he is looking forward to competing at his home venue next month.
"I love these cars," Hansen said.
"I'm really looking forward to Barbagallo and having a good race at home.
"I drove the Shannons car yesterday, and I noticed a big difference in the tyre, and the way the car drives and reacts."
GRM managing director Kevin Murphy says running an extra car is well within the team's capabilities.
"We worked with Matt last year and it was a pleasant experience for us all," Murphy said.
"We ran four cars for most of last year, so there's no reason to think we're extending ourselves more than we should be.
"Three of our employees already work with Matt on his Shannons Series car, so he's working with some of the same people again. Settling into the car shouldn't be too much of a problem.
"The three guys that are with the team as our permanent drivers for the year, Geoff, Marcus and Dale should go pretty well at Barbagallo I would think. Dale hasn't been there in a V8 before, but the other two have, so we would be expecting them to run somewhere near the front.
"It's Matt's home track and he knows the circuit well, so after having a good test day today, we would expect him to settle in and go reasonably well."
The Barbagallo round of the Dunlop Series will be held from May 4-6.
See below for the team's video wrap from today's Winton test.